"Four people died on the spot, one person was injured. The information is being clarified," the Main Department of the State Emergency Service of Ukraine in Kyiv City posted on Facebook.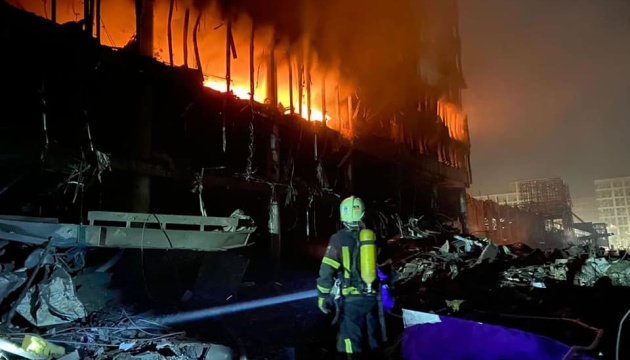 It is reported that the fire was isolated on a total area of 1,500 square meters at 02:18.
Explosions were heard late on the evening of March 20 in the Podilskyi district of Kyiv.
It later became known that cars in the parking lot and 3rs and 4th floors of a shopping center had caught on fire as a result of enemy shelling.