The Moscow TV editor who protested the Kremlin's invasion of Ukraine during a live state TV newscast says many Russians oppose Vladimir Putin's decision to go to war and she called on them to speak up against the military action.
"You know, first of all, I want to say to everyone: The Russian people are really against the war," Marina Ovsyannikova said in an interview broadcast on March 20 on ABC in the United States.
Propaganda On State Channels': Anti-War TV Editor Says Many Russians Oppose 'Putin's War'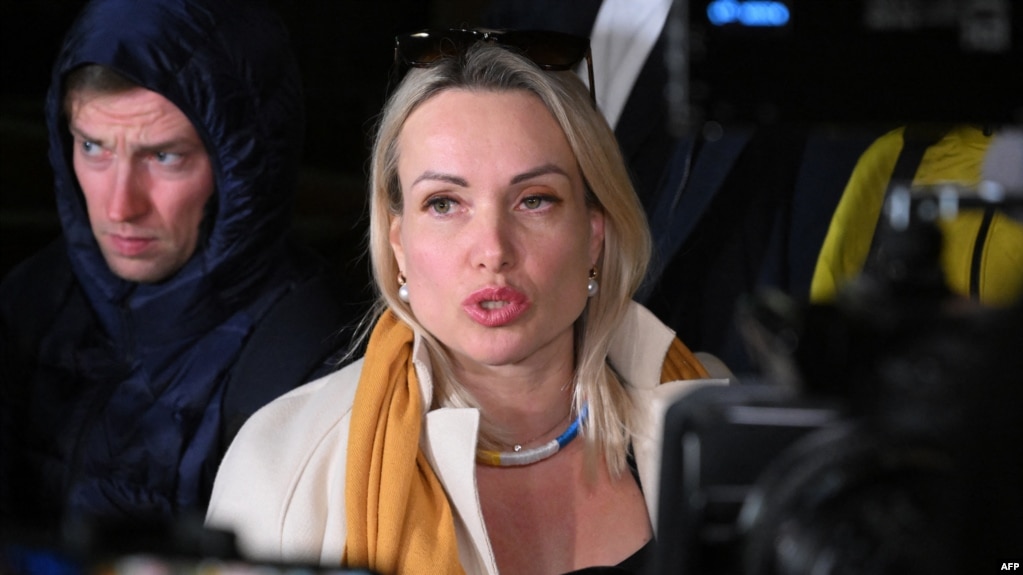 On March 14, Ovsyannikova appeared suddenly behind the host of Vremya on Russia's Channel One newscast holding a poster reading "NO WAR" in English and "Stop the war. Don't believe propaganda. They are lying to you," in Russian.
The bottom line of the poster said "Russians against war" in English. She also shouted "Stop the war. No to war."
She could be seen and heard for several seconds before the channel switched to a different report.
She was later fined on a charge of calling for unsanctioned protests, although it is not clear what other charges she might still face in criminal courts.
She has since turned down an offer of asylum by French authorities.
Speaking from Moscow through an interpreter, she said: "I have publicly refused to take political asylum in France because I am a patriot. I don't want to immigrate and lose another 10 years of my life to assimilate in some other country."