In Melitopol, Russian invaders kidnapped three Israeli citizens: Tatiana Kumok and her parents, Vera and Mikhail Kumok.
Deputy Prime Minister – Minister for the Temporarily Occupied Territories of Ukraine Iryna Vereshchuk wrote on Facebook, Ukrinform reports.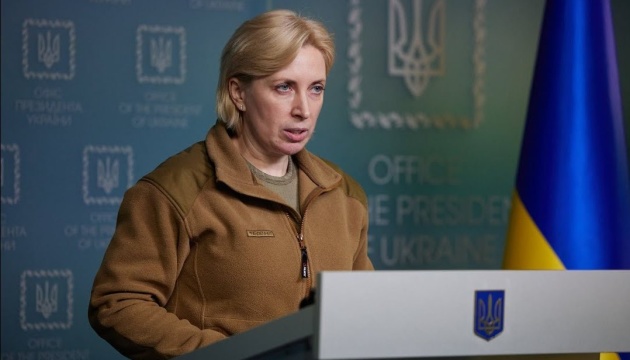 "Therefore, I want to take note of Israel. Straightforward and simple, Israel doesn't want to argue with the Russians. Because of this, they actually suspended visa-free with Ukraine and do not really support anti-Putín sanctions. Israelis' attempt to reconcile us with the Russians is more like an attempt to convince us to honorably capitulate us. Of course, on such a position in the political elite of Israel, their geopolitical and economic views may be certain. But it turns out that Israelis still don't know Ukrainians well, including Ukrainian Jews. We will never get on our knees!" Vereshchuk wrote.
She stressed that she always believed that Israelis should not have to explain: what is war, when residential neighborhoods are bombed, when humanitarian columns are shelled, when there are not water and medicine in besieged cities, or when civilians are simply abducted like in the case with an Israeli family in Melitopol.
"Nothing to hide here: Ukrainian Jews and other Ukrainians are disappointed by Israel's position and tonality in the matter of the Ukrainian-Russian war. I am sure that the Israeli people are on the side of Ukraine. I guess there is still time in Israel's political establishment to get on the right side, because most likely, standing in the middle, will eventually fail," she wrote.
On February 24, Russian President Vladimir Putin announced the beginning of a full-scale invasion of Ukraine. Russian troops have been shelling and destroying key infrastructure facilities, conducting massive shelling of residential areas of Ukrainian cities and villages using artillery, multiple rocket launchers and ballistic missiles.