Ukrainian President Volodymyr Zelenskiy told Israel that now was the time for the country to clearly express support for Ukraine and end its attempt to remain neutral following Russia's invasion of his country.
Zelenskiy, who has often highlighted his Jewish background, spoke on March 20 to Israeli lawmakers by videoconference in the latest such speech to foreign legislatures, including to the U.S. Congress, the British House of Commons, and the German Bundestag.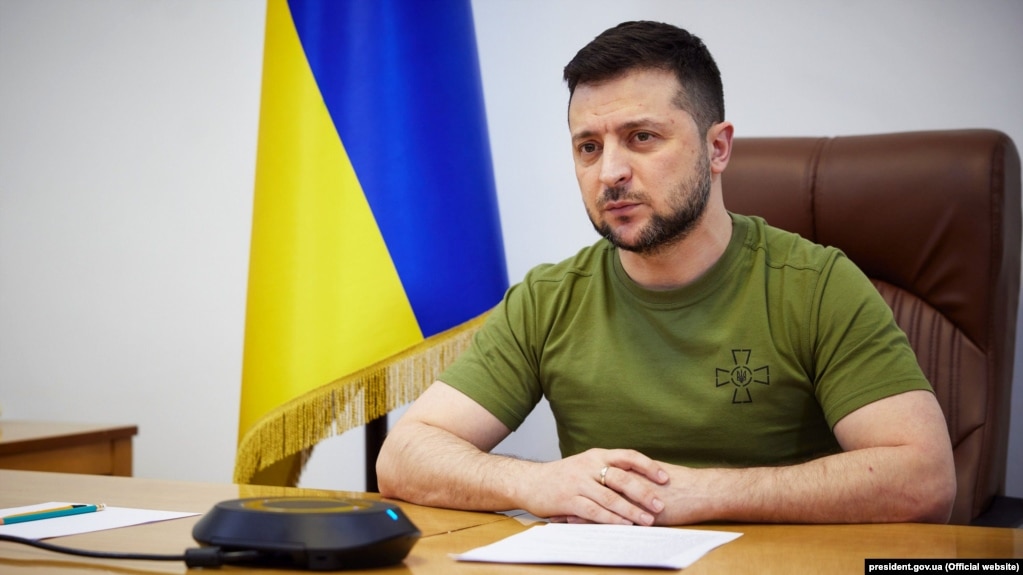 Zelenskiy at several points compared Russia's aggression to the Holocaust and said that "Ukraine made the choice to save Jews 80 years ago."
"Now it's time for Israel to make its choice," he told Israel's parliament, the Knesset.
Zelenskiy accused Russian President Vladimir Putin of trying to carry out a "final solution" against Ukraine — using the term utilized by Nazi Germany for its genocide of some 6 million Jews during World War II.
Zelenskiy also pointed out that a Russian missile attack recently struck Babyn Yar in Ukraine, where more than 30,000 Jews were slaughtered by the Nazis over two days in 1941.
"You know what this place means, where the victims of the Holocaust are buried," he said of the site that is now Ukraine's main Holocaust memorial.
Israeli Prime Minister Naftali Bennett's government has sought to maintain neutrality in the conflict between Ukraine and Russia, citing his nation's close ties to both countries.
Bennett has sought to mediate between the two sides and has held phone talks with Zelenskiy and Russian President Vladimir Putin. He also met with Putin in Moscow on March 5.
In his remarks, Zelenskiy suggested that Bennett's efforts to mediate had been a mistake.
"We can mediate between states but not between good and evil," Zelenskiy said.