Belarus has ordered 12 Ukrainian diplomats to leave the country within 72 hours. Ukraine will not leave unanswered this unfriendly step, Oleh Nikolenko, a spokesman of the Ukrainian Ministry for Foreign Affairs told Ukrinform.
The official informed that the Belarusian side, in continuation of yesterday's provocation in the media to accuse Ukrainian diplomats of espionage, announced the reduction in the Ukrainian embassy's staff in Minsk and the closure of the Ukrainian consulate in Brest. Twelve Ukrainian diplomats were ordered to leave Belarus within 72 hours.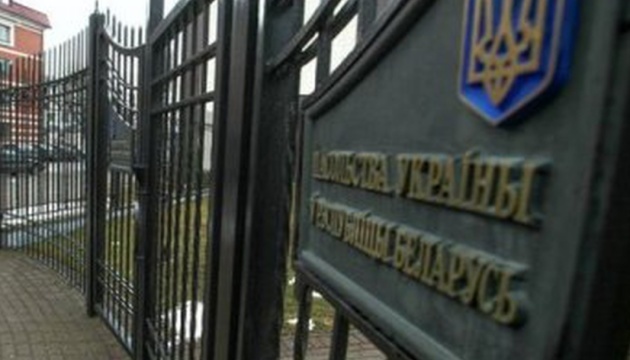 "We consider such actions of Belarus as another unprovoked unfriendly step towards Ukraine. Ukraine will not leave the actions of Belarus without a proper response, which we will report additionally," Nikolenko said.
The MFA spokesman said that after the departure of certain Ukrainian diplomats, the Ukrainian embassy in Minsk will operate but with a reduced staff, headed by Ambassador Ihor Kyzym.
"Our diplomats will have enough opportunities to continue to provide consular assistance to Ukrainian citizens in Belarus," he said.