UN Secretary-General Antonio Guterres has urged an end to the "absurd war" Russia has launched against Ukraine, calling it an "unwinnable" conflict that is putting people through "a living hell."
"Continuing the war in Ukraine is morally unacceptable, politically indefensible, and militarily nonsensical," Guterres told reporters in New York on March 22.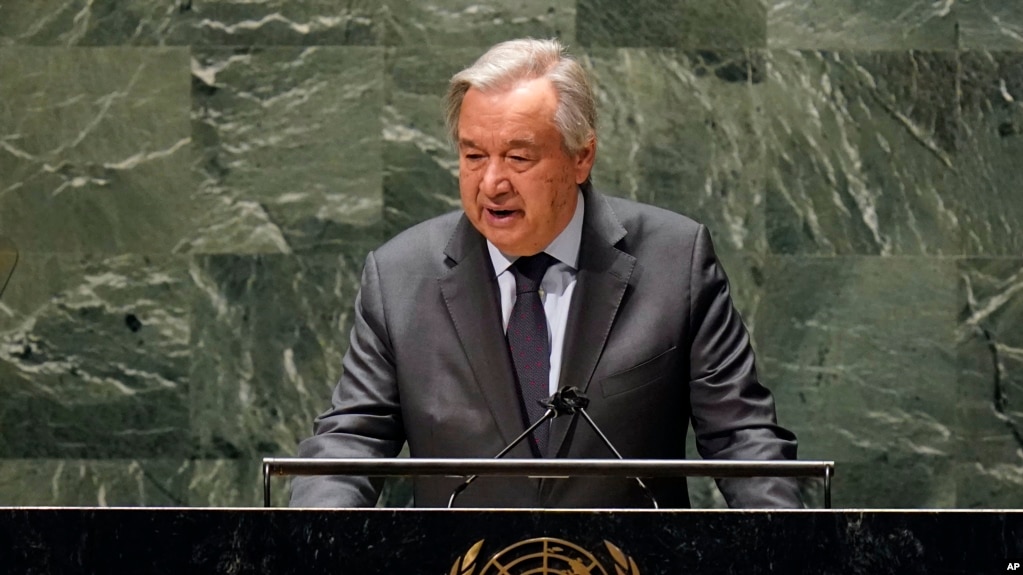 More than four weeks after Russia launched its unprovoked invasion of its neighbor, Ukrainian President Volodymyr Zelenskiy warned that his country is on the "brink of survival" as air strikes pound major cities as Russian forces encounter staunch resistance on the ground.
Much of the fighting has been centered on the key port city of Mariupol, which Russia covets as a land link between the Crimean Peninsula, which it annexed from Ukraine eight years ago, and regions held by Moscow-backed separatists.
"Even if Mariupol falls, Ukraine cannot be conquered city by city, street by street, house by house," he said.
"This war is unwinnable. Sooner or later, it will have to move from the battlefield to the peace table…It is time to end this absurd war," he added while calling on both sides to cease hostilities and "seriously negotiate — now!"