NATO Secretary-General Jens Stoltenberg has warned that Moscow may be seeking to create a false flag by accusing the United States of preparing a chemical-weapons attack on Russia that it could then use to justify its own use of such weapons.
Stoltenberg said on March 24 that in response, the alliance had activated its chemical and nuclear "defense elements" to protect member states against any possible contamination fallout if Russia uses chemical weapons in Ukraine.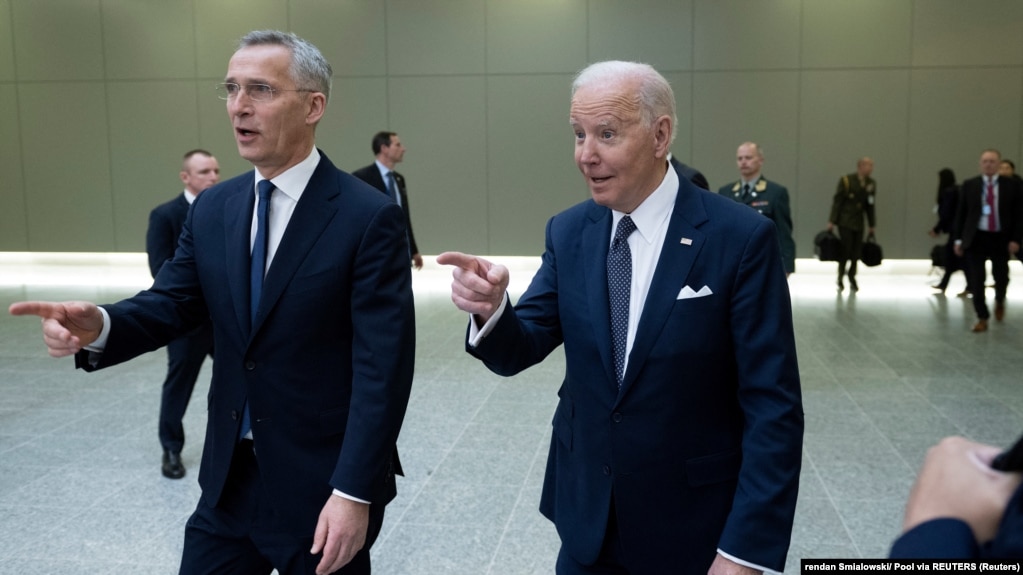 It is also going to send detection equipment and protection to Ukraine to help it deal with any such attacks.
"We are concerned partly because we see the rhetoric and we see that Russia is trying to create some kind of pretext accusing Ukraine, the United States, and NATO allies of preparing to use chemical and biological weapons," Stoltenberg told reporters, adding that any use of chemical weapons would have widespread consequences.
"There is also a risk that it [a chemical-weapons attack] will have a direct effect on people living in NATO countries because we can see contamination, we can see the spread of chemical agents or biological weapons into our countries," Stoltenberg added.
Slovenian Prime Minister Janez Jansa warned that while the Russian military might not use chemical weapons, an air strike or shelling of a chemical plant could be just as dangerous, triggering "a disaster of large scale."
Earlier in the day, Ukrainian President Volodymyr Zelenskiy accused Russia of deploying phosphorus weapons in his country, though he did not present any evidence to back up his claim.