The Kremlin says it is expelling a number of U.S. diplomats in reaction to Washington's move earlier this month to expel 12 Russian representatives to the United Nations based in the United States.
"On March 23, a note with the list of the American diplomats declared 'persona non grata' was handed to [a senior diplomat] who was summoned to the Ministry of Foreign Affairs," the ministry said in a statement, without disclosing the number of people hit by the order.
On February 28, Washington ordered 12 members of Russia's diplomatic mission to the UN to leave the United States, accusing them of being "intelligence operatives" engaged in espionage.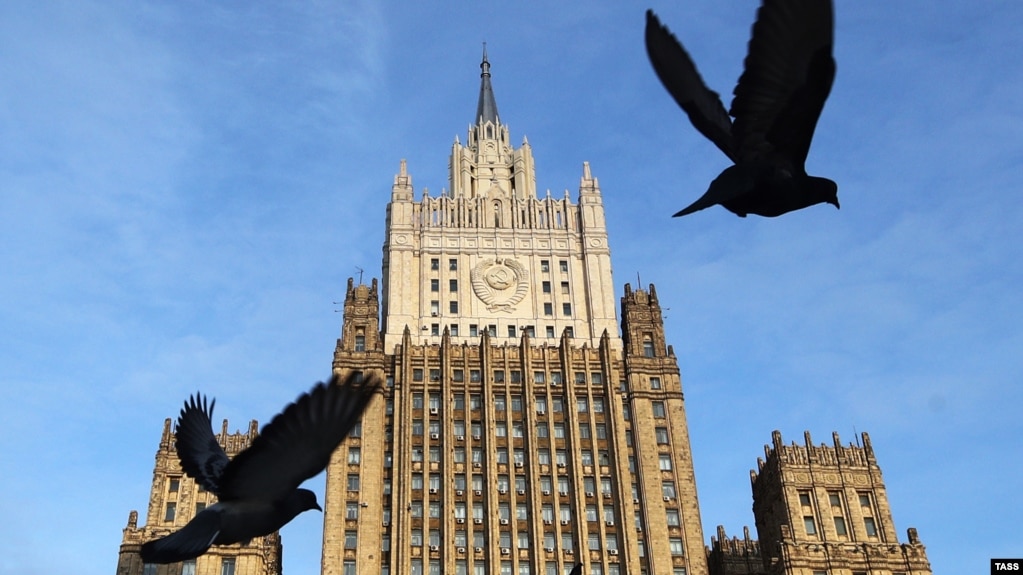 A spokeswoman for the U.S. mission to the UN said the diplomats ordered to leave had "abused their privileges of residency in the United States by engaging in espionage activities that are adverse to our national security."
The mission said the expulsions had been "in development for several months" and were in accordance with the United States' agreement with the United Nations as host of the UN.
The diplomatic moves come as tensions are high and the United States and its allies consider additional sanctions against Russia over its invasion of Ukraine.