Norwegian press reports says NATO Secretary-General Jens Stoltenberg will extend his term by a year and won't step down on September 30 as planned because of the war in Ukraine.
Norwegian broadcaster TV2 and the daily Dagens Naeringsliv cited unnamed sources on March 24 as saying there was "full agreement" within the Western security alliance for delaying Stoltenberg's departure.
Stoltenberg, a trained economist who was once Norway's prime minister, was chosen to head the Norwegian central bank in February. He had agreed to serve out his term in Brussels before taking up his new post around December 1.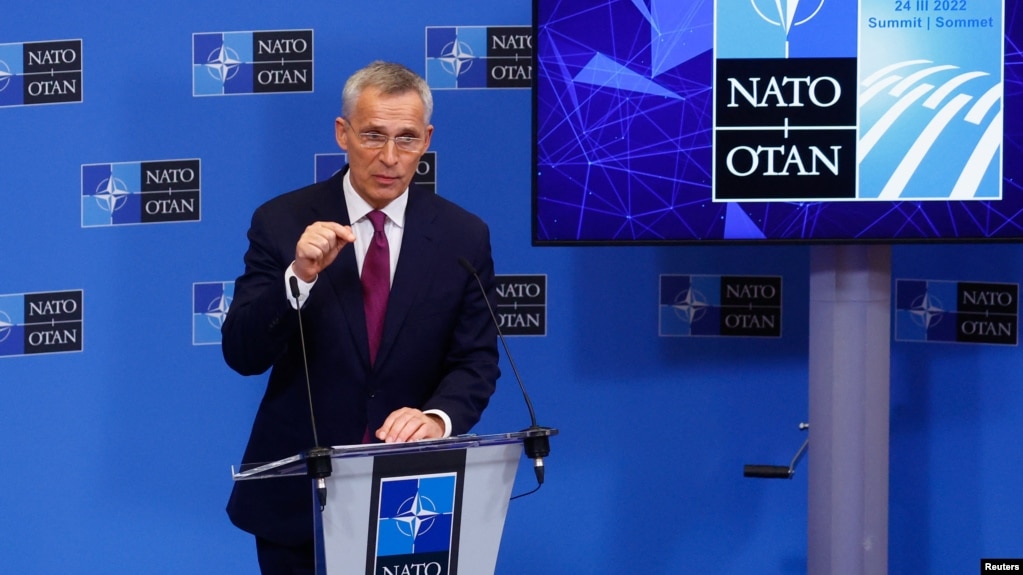 He refused to directly answer questions on a possible extension of his NATO term as he arrived at the alliance's headquarters on March 24 to host an extraordinary summit to discuss Russia's unprovoked invasion of Ukraine.
"I will leave that decision to the 30 [NATO] leaders to decide," Stoltenberg told reporters.
Russia's invasion of Ukraine one month ago has triggered Europe's largest military conflict since World War II, leading the alliance to to fundamentally rethink its defense policies.