President Volodymyr Zelensky has called on France to help restore peace in Ukraine, and asked representatives of the French parliament to honor with a moment of silence the memory of all Ukrainians who died in the war Russia is waging on Ukraine.
Zelensky said this in his address to the French parliament, noting that everyone knows well who is to blame for what is happening in Ukraine, an Ukrinform correspondent reported.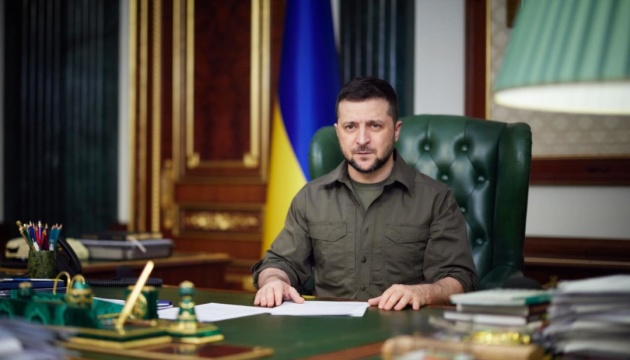 "I appeal to you, to the honest, to the brave, to the rational and freedom-loving. I appeal with the question of how to stop this war, how to restore peace in our state? Because most of the puzzles that make up the answer are in your hands, in our hands. On March 9, Russian bombs hit a children's hospital and a maternity hospital in our city of Mariupol. It was a peaceful city in the south of Ukraine. Entirely peaceful, until Russian troops approached it and sieged it, as in the Middle Ages, until they began to starve, thirst, kill people," Zelensky said.
According to him, there were women in the maternity hospital, which was hit by Russian bombs, who were preparing to become mothers.
Most of the women managed to escape the maternity hospital, which was hit by Russian bombs, but some were seriously injured. The resulting injuries left one woman needing to have her leg amputated, which was completely shattered.
"Another woman had a broken pelvis. Her child died before birth. They tried to save the woman, fought for her life, but she begged the doctors for her death, begged to leave her, not to help her, because she did not know what to live for. Doctors fought, but she died. In Ukraine, in Europe, in 2022, when hundreds of millions did not even think that this could even happen, that the world could be so ruined," the President stressed.
As reported, on February 24, Russian President Vladimir Putin announced the beginning of a full-scale invasion of Ukraine. Russian troops have been shelling and destroying key infrastructure facilities, conducting massive shelling of residential areas of Ukrainian cities and villages using artillery, multiple rocket launchers and ballistic missiles.