KYIV — The Ukrainian Foreign Ministry has demanded that Belarus cut the number of diplomats at its embassy in Kyiv to five.
Foreign Ministry spokesman Oleh Nikolenko told RFE/RL on March 24 that the move was made in response to a similar move announced by Minsk the day before.
The Belarusian government said on March 23 that it shut down Ukraine's Consulate-General in the western city of Brest and ordered an unspecified number of Ukrainian diplomats to leave the embassy in Minsk as Belarus continues to assist the Russian armed forces in their attacks against Ukraine.
Belarusian Foreign Ministry spokesman Anatol Hlaz said then that Ukraine's ambassador and four employees at the embassy in Minsk will be allowed to stay in the country, while the rest of the staff will be forced to leave.
Hlaz added that the move was made due to "Ukraine's numerous unfriendly actions" conducted for many years "to irresponsibly destroy interstate relations" with Belarus.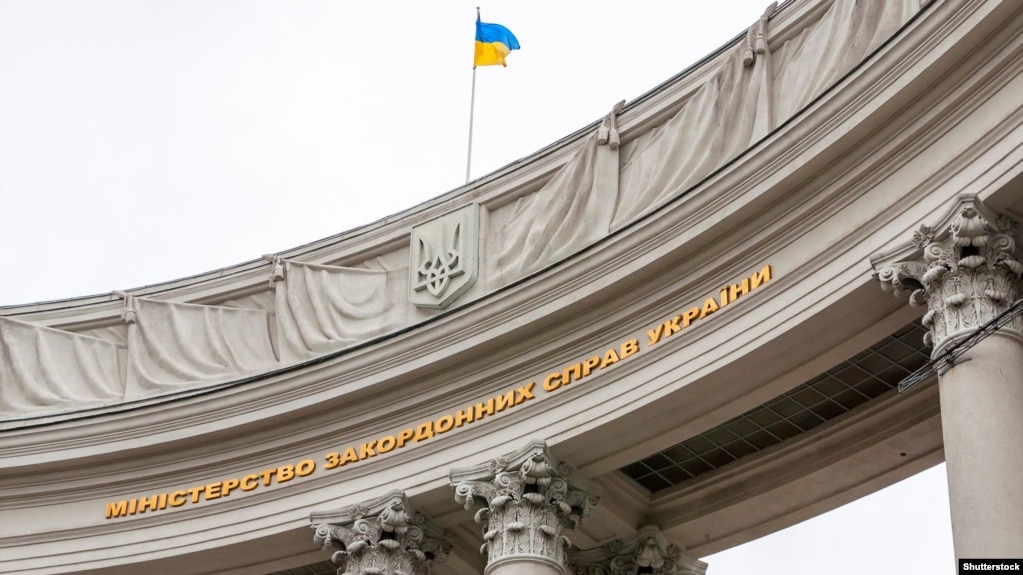 On March 23, Belarus's security service, the KGB, said in a statement that at least 10 employees at the Ukrainian Embassy — almost half the staff — were actually "staff members of the Ukrainian Defense Ministry's main intelligence directorate" and allegedly were "involved in recruiting agents and collected classified data."
On March 19, Belarus recalled all of its embassy staff in Kyiv, which prompted speculation that Belarus was preparing to send troops to Ukraine to help Russian forces.
Belarus aided Russian President Vladimir Putin's invasion of Ukraine by allowing Belarusian territory to be used by Russian troops to launch attacks.