Russia's unprovoked invasion of Ukraine heads into its second month as fighting rages and Western allies unleashed another set of crippling sanctions on Moscow while promising more military support and aid to Kyiv.
President Volodymyr Zelenskiy thanked NATO and the European Union for working together to support Ukraine and impose sanctions on Russia, but lamented that these steps weren't taken earlier, saying there was a chance Russia would have had second thoughts about invading.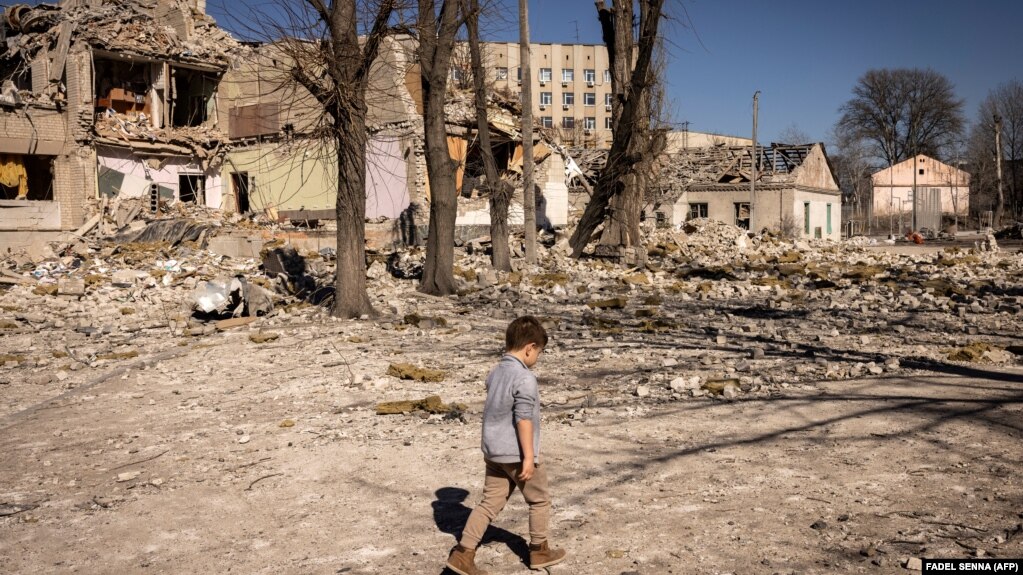 The leaders of the 30 NATO countries, the Group of Seven, and the 27 European Union countries announced the sanctions and additional aid as they held unprecedented back-to-back summits in Brussels on March 24.
U.S. President Joe Biden, who announced a $1 billion aid package for Ukraine, was scheduled to travel to Warsaw on March 25 for talks with Polish leaders on energy and refugee issues. He indicated during his news conference that he may also visit some refugee camps.
The fighting has driven almost 4 million civilians out of the country and left tens of thousands stranded in cities without utilities and dwindling food supplies.
In the besieged southern port of Mariupol, which lies between Russian-occupied Crimea and eastern areas held by Moscow-backed separatists, thousands are in basements with scant water, food, medicine, or power.
On the front line, Ukrainian forces claimed to be pushing Russian troops back in some areas around Kyiv and said they were successful in attacking a Russian naval transport vessel docked in the Sea of Azov near Mariupol.