Ukrainians and Russians belong to different worlds with different values and different attitudes to life.
Ukrainian President Volodymyr Zelensky said this in his video address to the European Council and the peoples of Europe, according to an Ukrinform correspondent.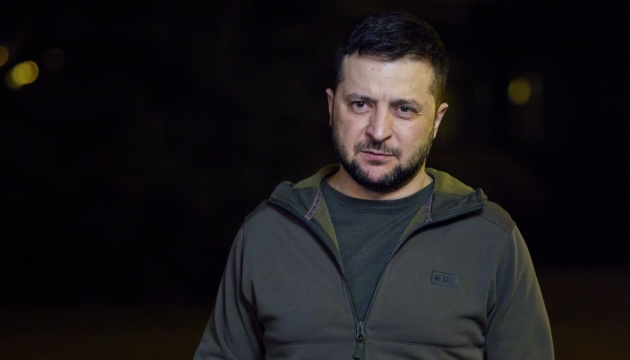 "They are even ashamed of the word 'war.' They call it a 'special operation' although they staged a massacre here, as the Nazis did. These are different worlds – we and they, these are different values, these are different attitudes to life. The Russian military does not see at all what dignity is, they don't know what conscience is, they don't understand why we value freedom so much," he said.
On February 24, Russian President Putin announced the start of a full-scale invasion of Ukraine. Russian troops have been shelling and destroying key infrastructure, residential neighborhoods of Ukrainian cities and villages using artillery, multiple rocket launchers and ballistic missiles.
Martial law was imposed in Ukraine and general mobilization was announced.