Since February 24, the beginning of Russia's full-scale invasion of Ukraine, the largest children's national hospital located in Kyiv, Okhmatdyt, has been conducting surgeries non-stop. Instead of planned operations, doctors try to save Ukrainians suffered from Russian shelling.
According to Okhmatdyt, wounded children and adults are now admitted here. Seriously ill patients remain in shelters for days.
"Wounded children, who saw how their parents were killed, are being brought to us. Elderly people, whose homes were destroyed in rocket attack, are brought to us. Injured civilians are being brought to us," the report says.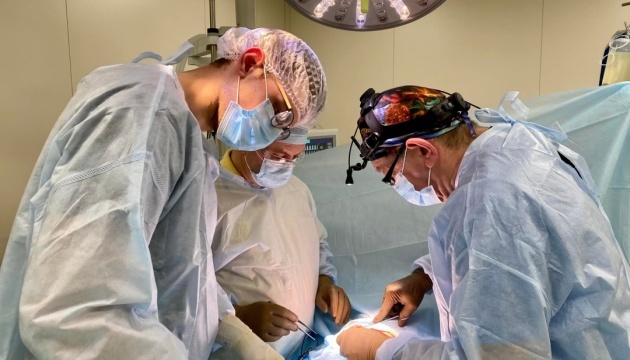 According to data provided by the Ukrainian Prosecutor General's Office, as of the morning of the 31st day of full-scale armed aggression by the Russian Federation, 136 children were killed and 199 children were injured in Ukraine. The highest number of child casualties was recorded in the Kyiv region – 64, the Kharkiv region – 44, the Donetsk region – 50, the Chernihiv region – 38, the Mykolaiv region – 28, the Luhansk region – 25, the Zaporizhzhia region – 17, the Kherson region – 20, Kyiv city – 16, the Zhytomyr region – 15, and the Sumy region – 14.
On February 24, Russian President Vladimir Putin announced the beginning of a full-scale invasion of Ukraine. Russian troops have been shelling and destroying key infrastructure facilities, conducting massive shelling of residential areas of Ukrainian cities and villages using artillery, multiple rocket launchers and ballistic missiles.