U.S. President Joe Biden wraps up his European trip on March 26 with a major speech in the Polish capital, Warsaw, where he will also meet with President Andrzej Duda.
Biden will argue in his address that the "free world" opposes Russia's unprovoked invasion of Ukraine and that there is unity among major economies on the need to stop Vladimir Putin, the White House said.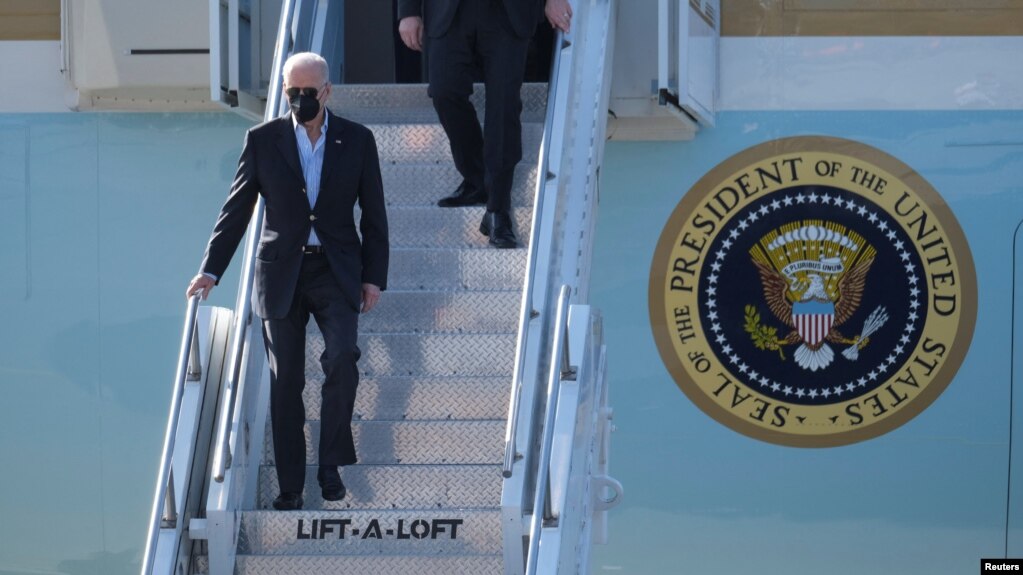 Biden held three days of emergency meetings with allies of the Group of Seven (G7), the European Council, and NATO. He also visited with U.S. troops in Poland.

National-security adviser Jake Sullivan said Biden's speech will cover "the stakes of this moment, the urgency of the challenge that lies ahead, what the conflict in Ukraine means for the world, and why it is so important that the free world sustain unity and resolve in the face of Russian aggression."
Sullivan told reporters on March 25 that Biden will also talk about the "context and history of this conflict and where he sees it going from here" before boarding Air Force One to return to Washington.
Earlier in the day he is expected to have an opportunity to meet with Ukrainian refugees and U.S. humanitarian aid workers who are helping respond to the needs of those fleeing the conflict to Poland as he caps a trip seen as reassuring the NATO ally.
Poland is host to thousands of U.S. troops as part of a NATO battlegroup and has taken in more than 2 million Ukrainian refugees since Russia launched its invasion of Ukraine on February 24.
Biden spent March 25 visiting U.S. troops near the Polish border with Ukraine amid signals from Moscow that the Kremlin has scaled back its goals in its attack on its neighbor to concentrate on capturing territory claimed by Russia-backed separatists.