Russian invaders are trying to intensify the activities of sabotage and reconnaissance groups in Kyiv in order to destabilize the socio-political situation and disrupt the system of public and military administration.
According to Ukrinform, the General Staff of the Armed Forces of Ukraine said this in a statement released on Facebook.
As of 06:00 on March 26, the invaders continue to conduct full-scale armed aggression against Ukraine.
In some areas, the enemy is still attempting to carry out assault operations, carrying out air raids and trying to attack individual units of the Ukrainian Armed Forces, but those attempts are to no avail.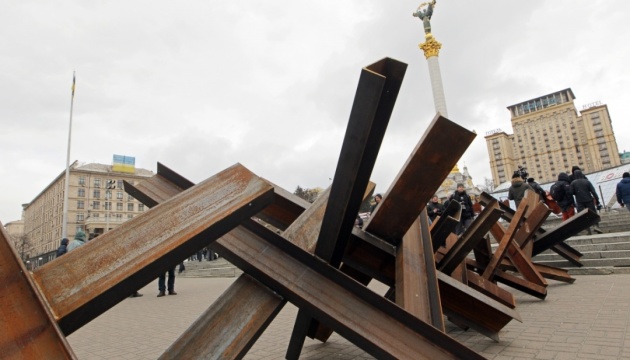 Russian forces continue to take measures to restore the combat capability of their units, replenish ammunition and fuel in order to resume offensive actions.
When staffing the units that suffered significant losses during hostilities with Ukrainian defense forces, due to the lack of qualified personnel, the enemy recruits personnel with low morale and personal qualities and persons prone to drug and alcohol abuse.
According to the General Staff, the enemy deployed almost all Russian Guard units stationed in the temporarily occupied territory of the Autonomous Republic of Crimea and in some districts of the Kherson, Zaporizhia and Donetsk regions, in order to suppress resistance from residents of Kherson, Henichesk, Berdiansk and some districts of Mariupol.
This is due to the inability to quickly replenish losses, to carry out rapid build-up (regrouping) and the use of groups of troops to maintain the required pace of hostilities and achieve the ultimate goal of war.
Given the high level of irreversible and sanitary losses of the Russian armed forces and the involvement of conscripts in the hostilities, the 2022 spring conscription campaign, which begins on April 1 this year, could be problematic.
In addition, there is a sharp reduction in the number of contractors in relation to conscription. Thus, the deterioration of the social component due to international sanctions and the losses during the war in the coming weeks are likely to exacerbate the problem of staffing the Russian army with quality personnel.