Kyiv Mayor Vitali Klitschko has reversed a decision to introduce a long curfew in the capital as fighting continued around the city and in other flash points.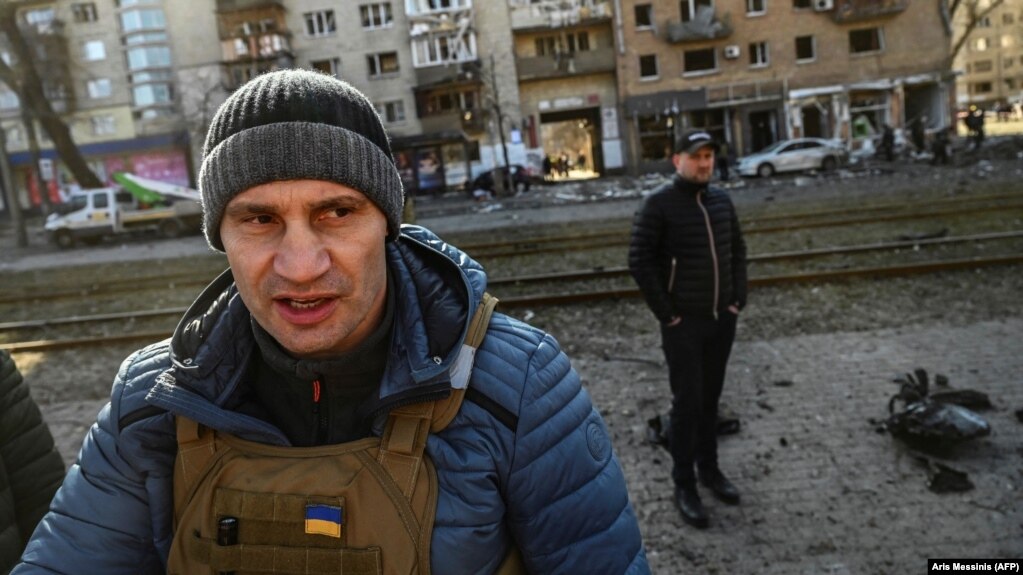 "New information from the military command: the Kyiv curfew will not enter into force tomorrow," Klitschko announced on Telegram.
The usual overnight curfew from 8 p.m. and 7 a.m. on March 27 will hold but people will "be able to freely move around Kyiv on Sunday during the day," he added.
The long curfew announced earlier on March 26 had been meant to last until March 28.
Battle lines near Kyiv have been frozen for weeks with two main Russian armored columns stuck northwest and east of the city.