n Ukraine, 139 children have already been killed in Russian attacks since the launch of a full-blown invasion.
That's according to the Prosecutor General's Office, Vigilant reports.
As of the morning of March 27, a total of 139 children had been killed and more than 205 wounded amid Russia's armed aggression.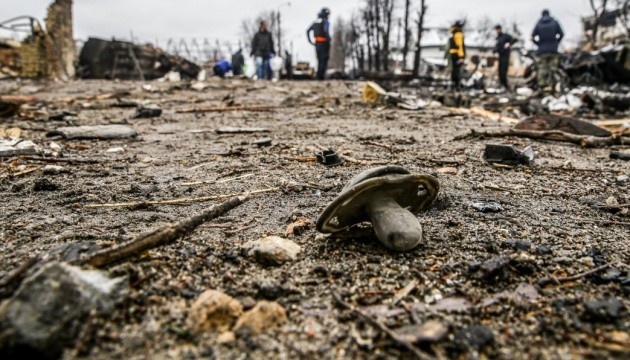 In Kyiv region, 65 children were affected, 45 – in Kharkiv region, 53 – in Donetsk region, 38 – in Chernihiv region, 29 – in Mykolaiv region, 25 – in Luhansk region, 19 – in Zaporizhia region, 21 – in Kherson region, 16 – in the city of Kyiv, 15 – in Zhytomyr region, and 14 – in Sumy region.
On March 25, Russian servicemen fired heavy artillery at the village of Velyka Oleksandrivka, Beryslav district, Kherson region. A 4-year-old child died in the attack.
On March 26, two children were injured in enemy shelling of Melitopol, Zaporizhia region.
On March 26, Russian military opened fire on Boyarka, Kyiv region, injuring a child.
Daily bombings and shelling damaged 733 educational facilities, of which 74 were completely destroyed. The worst situation is in Donetsk, Kharkiv, Mykolaiv, Sumy, Kyiv, Kherson, and Chernihiv regions, as well as the city of Kyiv