The mayor of the besieged strategic city of Mariupol has described a devastated city in which "thousands" have died and around 90 percent of 2,600 residential buildings have been destroyed or damaged in the monthold Russian invasion.
Meanwhile, a deputy prime minister for occupied territories said on March 27 that agreed humanitarian corridors included residents fleeing that southeastern city in private vehicles, marking hopeful progress after an impasse one day earlier.
Mayor Vadym Boychenko said that Russian forces controlled some neighborhoods and were entering "deeper into the city" of almost half a million people before the war but Mariupol remains "under the control of Ukrainian armed forces."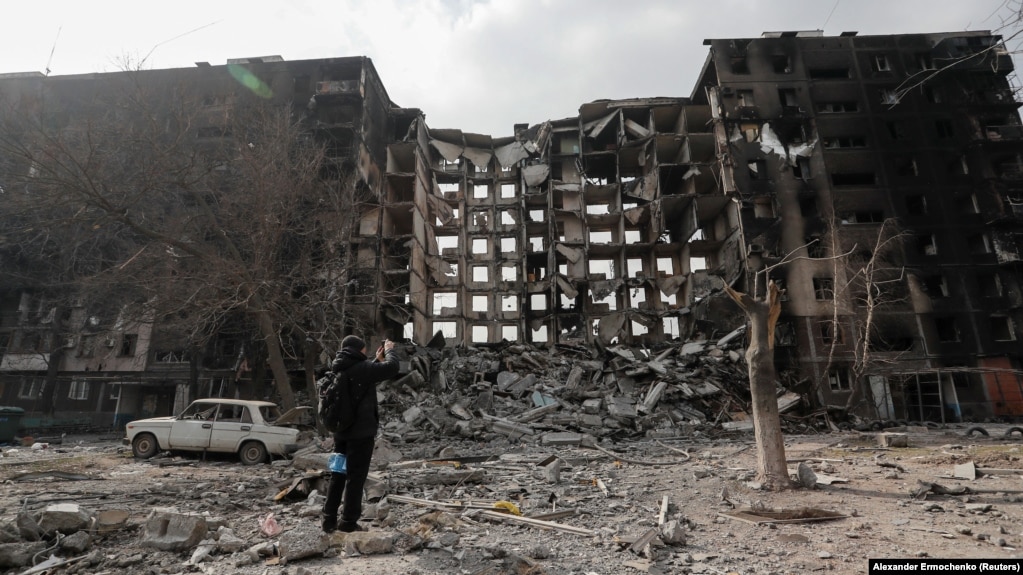 "Mariupol needs a complete evacuation," Boychenko told the local UNIAN news agency in an interview published overnight.
Boychenko said about 40 percent Mariupol's affected residential buildings are now uninhabitable.
In a reference to Russian forces surrounding the city, Boychenko said that "there are suburbs of the city which, of course, they took control of," adding that "the city is encircled and that circle is of course shrinking."
On March 27, Ukrainian Deputy Prime Minister and Minister for Reintegration of the Temporarily Occupied Territories of Ukraine Iryna Vereshchuk complained that while 10 of 11 "humanitarian corridors" agreed between the fighting sides had been functioning, stops at a checkpoint in Vasylivka were preventing Mariupol residents in private vehicles from escaping toward Zaporizhzhya.
But later she said two corridors had been agreed for residents to flee frontline cities, including Mariupol.
There was no immediate confirmation whether residents were making their way through the corridor.
Boychenko cited a Ukrainian government estimate of "from 20,000 to 30,000" Mariupol residents having been forcibly sent to territory under Russian control.