North Macedonia has expelled five Russian diplomats for what Skopje described as "inappropriate" diplomatic activities.
North Macedonia's foreign ministry said on March 28 that a note on the expulsions has been handed to Sergei Bazdnikin, the Russian ambassador to the Balkan country.
The five, who were not named, were given five days to leave the country. No further details were immediately available.
North Macedonia has joined international sanctions against Russia over its invasion of Ukraine.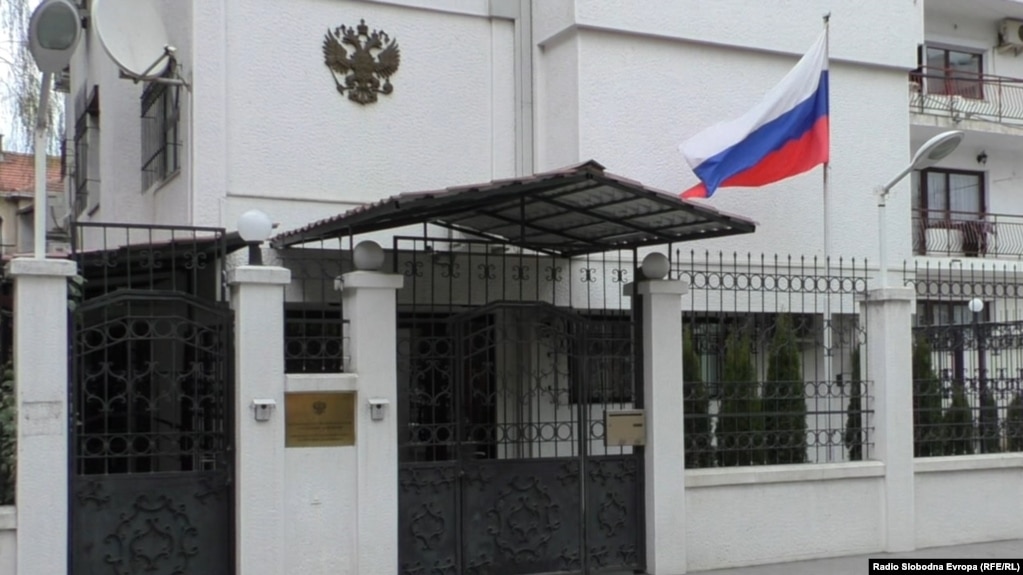 It is not the first time North Macedonia has expelled Russian diplomats, triggering reciprocal steps each time from Moscow.
In 2021, North Macedonia expelled two Russian diplomats in separate incidents.
Two years before that, a Russian diplomat was expelled for "domestic security reasons" and in solidarity with Britain over the poisoning of former Russian spy Sergei Skripal and his daughter in Salisbury, England.