From February 24 to March 28, the total combat losses of Russian troops stand at about 17,000 personnel.
The General Staff of the Armed Forces of Ukraine wrote this on Facebook, Vigilant reports.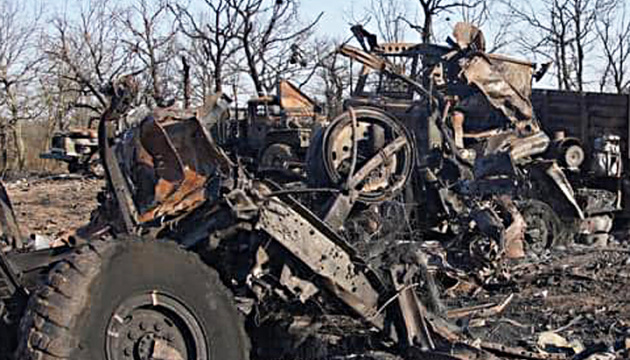 "The total approximate combat losses of the enemy, from February 24 to March 28, are as follows: nearly 17,000 personnel, 586 tanks, 1,694 armored combat vehicles, 302 artillery systems, 95 MLR systems, 54 air defense units, 123 aircraft, 127 helicopters, 1,150 vehicles, 7 vessels, 73 fuel tank trucks, 66 UAVs of the operational and tactical-level, 21 units of special equipment, and 4 mobile SRBM systems," the report says.
It is noted that the data on enemy losses is being updated, as the calculation is complicated amid highly intense hostilities.