British Foreign Secretary Liz Truss says sanctions to punish wealthy Russian elite and businesses since the invasion of Ukraine could be lifted if Russia's president ended the attack and pledged "no further aggression."
Truss told the Sunday Telegraph in an interview published on March 27 that the Foreign Office had formed a "negotiations unit" to aid possible peace talks.
British Prime Minister Boris Johnson has warned that London and its allies will "steadily ratchet up" sanctions on Russian President Vladimir Putin and his backers.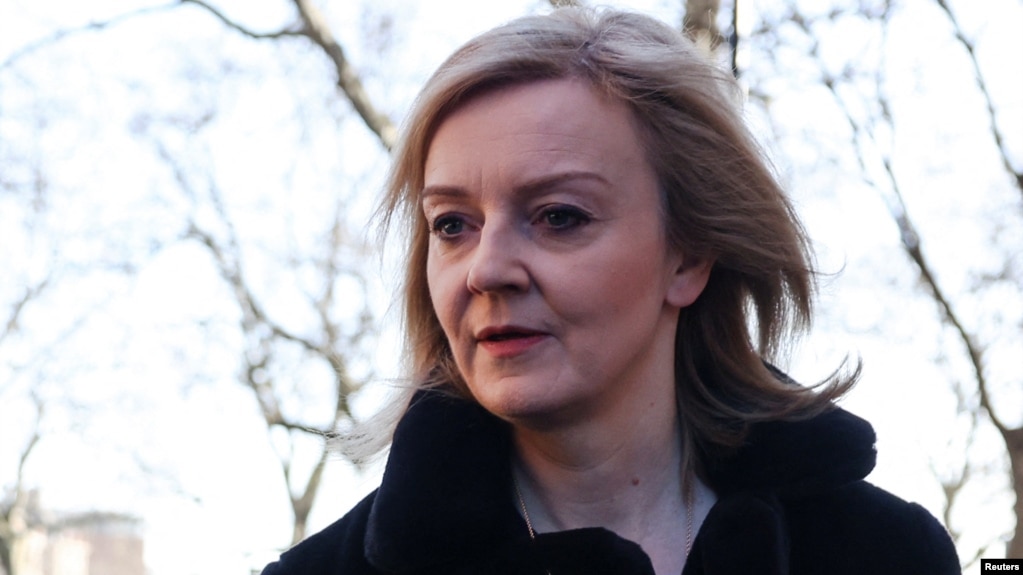 "Those sanctions should only come off with a full cease-fire and withdrawal, but also commitments that there will be no further aggression," Truss said.
"And also, there's the opportunity to have snapback sanctions if there is further aggression in future," she said. "That is a real lever that I think can be used."
Ukrainian President Volodymyr Zelenskiy has repeatedly urged Putin to engage in serious talks to end the fighting since the Kremlin leader announced the full-scale invasion more than a month ago, with his latest overture coming on March 25.
Truss's comments will be regarded as a fresh invitation for Putin to cut Russian losses amid a war that critics say has exposed major problems in Russia's strategy, tactics, and preparations for the conflict.
It has also sparked massive cutoffs of Russian funds, assets, and operations in the international financial system, as well as more targeted sanctions and diplomatic isolation.
U.S. Secretary of State Antony Blinken has said various bans and asset freezes on the Putin circle are "not designed to be permanent."