Ukraine's deputy prime minister, Iyrna Vereshchuk, says there are no plans to open any humanitarian corridors from besieged cities because of possible "provocations" from Russia.
"Our intelligence reported possible provocations by the occupiers on the routes of humanitarian corridors. Therefore, for reasons of public safety, we are not opening humanitarian corridors today," she wrote on Telegram on March 28 without elaborating further.
More than four weeks into its unprovoked invasion, Russia has failed to seize any major Ukrainian city, but it has cut off supplies to — and escape routes from — some of them.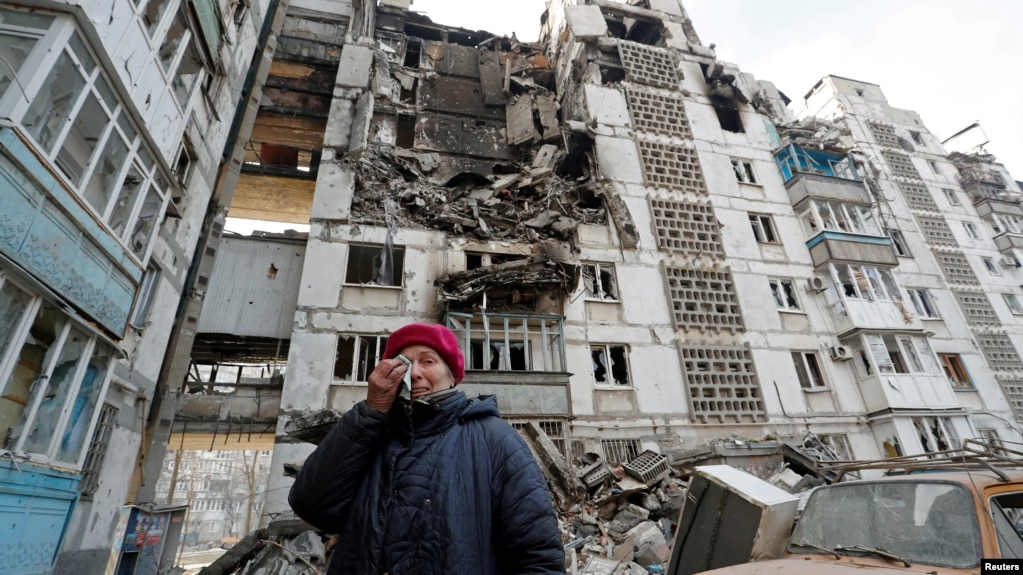 The most acute situation appears to be in the southern port city of Mariupol, where tens of thousands are on the verge of a "humanitarian catastrophe," according to Mayor Vadym Boychenko.
Mariupol, which had a population of 400,000 before the war, has been reduced to rubble, with thousands of civilians dead, while those still there are trapped with no utilities and little food.
Most of the previous agreements on humanitarian corridors have failed, with each side blaming the other for making them impassible.