Ukrainian President Volodymyr Zelenskiy has insisted on the territorial integrity of his country ahead of talks with Russia in Turkey this week.
Ukraine's priorities at the talks will be "sovereignty and territorial integrity," Zelenskiy told the nation in his nightly address late on March 27.
"We are looking for peace, really, without delay," he said. "There is an opportunity and a need for a face-to-face meeting in Turkey."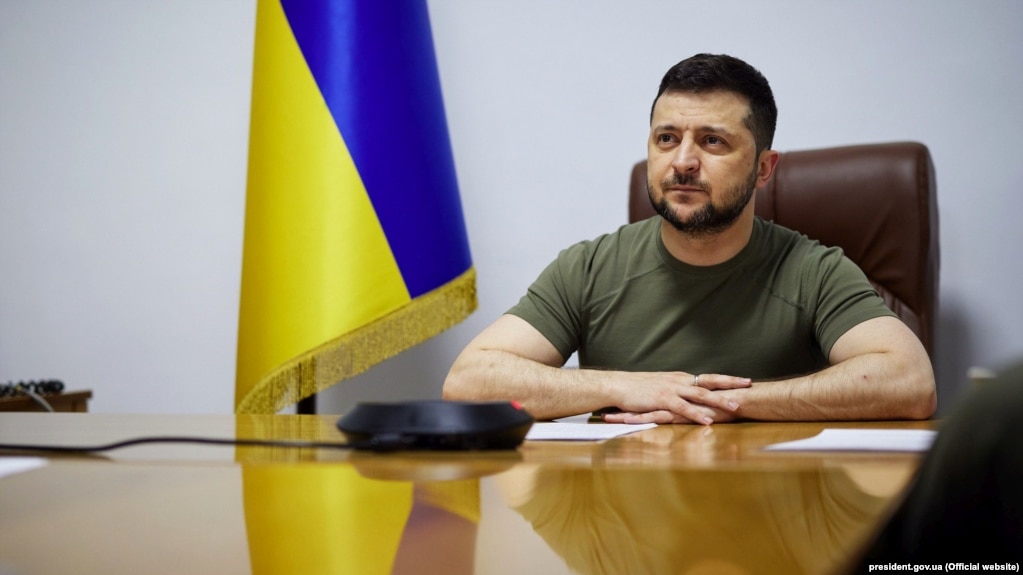 In a call with Russian President Vladimir Putin on March 27, Turkish President Recep Tayyip Erdogan agreed to host the talks and called for a cease-fire and better humanitarian conditions, his office said.
Ukrainian and Russian negotiators confirmed that in-person talks would take place, although it was unclear whether discussions would begin on March 28 or March 29.
More than four weeks into its unprovoked invasion, Russia has failed to seize any major Ukrainian city and signaled on March 25 that it was scaling back its ambitions to focus on securing the Donbas region, where Russian-backed separatists have been fighting the Ukrainian Army for the past eight years.