Ukraine suggests that the UN Security Council members should join the international security guarantees treaty, while a threat response mechanism should be similar to Article 5 of the NATO Charter, but providing for no more than three days of consultations.
"Today we came up with an official proposal, an established format. I want to emphasize that we do not sign anything at all, we just put our forward proposals as negotiators to the Russian side about a new system of security guarantees for Ukraine. We insist that this must be an international agreement, which will be signed by all security guarantors, which will be ratified not to repeat the mistake … of the Budapest Memorandum," Davyd Arakhamiya, head of the Servant of the People parliamentary faction, member of the Ukrainian delegation at the talks with Russia, said at a briefing in Istanbul, an Vigilant correspondent reports.
According to him, this should be a really working mechanism of specific security guarantees for Ukraine, within which the guarantor countries will be obliged, by analogy with Article 5 of the NATO Charter, to hold consultations in the event of an act of aggression and provide assistance, but within three days. The assistance may be provided in the form of military aid, armed forces, weapons, closed sky, etc., Arakhamiya stressed.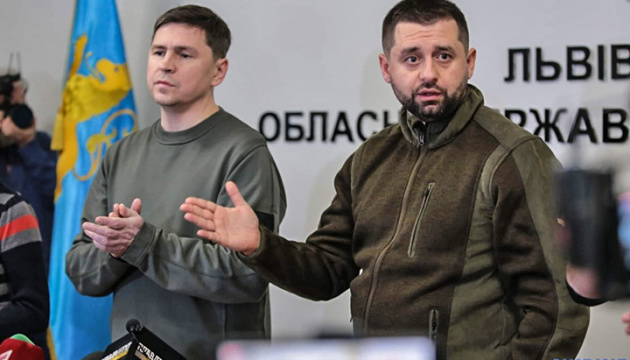 "Whom do we see among the guarantors? The countries of the UN Security Council. They include Great Britain, the People's Republic of China, and the Russian Federation as well, but we will talk about it separately, the United States, of course, France. [And] Turkey, Germany, Canada, Italy, Poland, Israel," the politician said.
This is a preliminary list, the agreement should be open if other countries express their desire to join, the politician noted.
Arakhamiya explained that negotiations were underway with countries – potential guarantors of Ukraine's security, and some had already given their prior consent.
At the same time, he said that the issues of certain areas of Donetsk and Luhansk regions, Crimea, and Sevastopol remained unresolved by this possible future agreement, "international security guarantees will temporarily not be in force in those territories so that guarantors can actually activate these guarantees."
As reported, another round of talks between Ukraine and Russia is taking place in Istanbul on Tuesday.
Ahead of the talks, President of Turkey Recep Tayyip Erdoğan addressed delegations and said that the progress made at the meeting would also enable the next stage – a contact at the presidential level.