The Kremlin says countries that do not adhere to new rules forcing them to pay for Russian gas in rubles will be cut off from their supplies.
Speaking in an interview with the U.S. public broadcaster PBS late on March 28, Kremlin spokesman Dmitry Peskov said that while he was not sure what will happen if those countries affected refuse to pay in rubles, "we'll see what can be done."
"Definitely, we're not going to make charity out of that and send gas free of charge to Western Europe," he said.
The issue stems from a directive ordered by President Vladimir Putin last week that the Russian central bank, the government, and state-controlled energy giant Gazprom present proposals by March 31 for ruble gas payments from "unfriendly countries," including all European Union states.
Putin's move came in response to crippling Western sanctions against Moscow over its unprovoked invasion of Ukraine.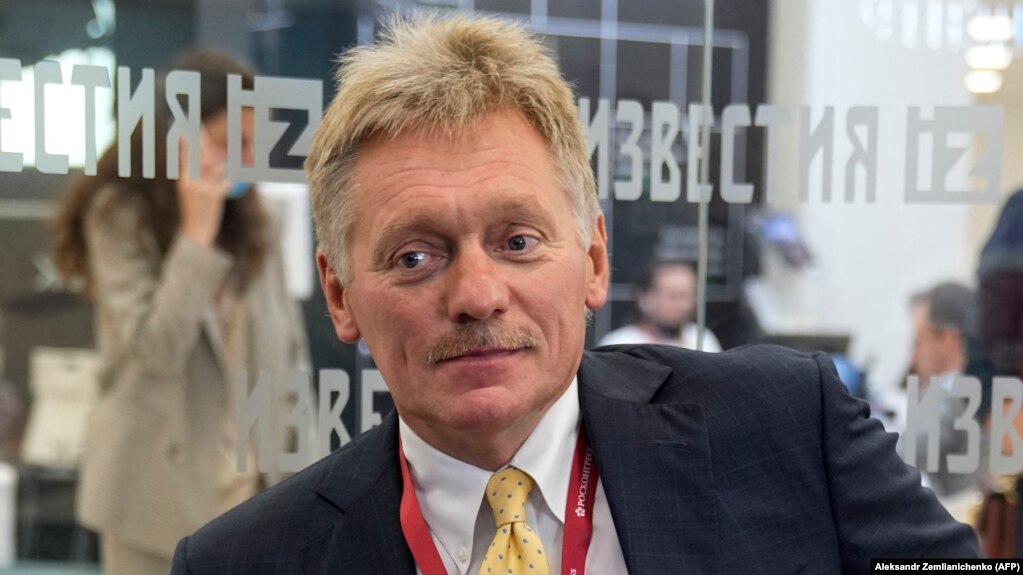 The Group of Seven major economies have agreed to reject the Kremlin's demand, saying it would be a "one-sided and clear breach of the existing contracts."
Peskov, who himself has been hit by sanctions by the West, also said that while Putin had spoken of the possible use of nuclear weapons to respond to any threat to the existence of Russia, "no one is thinking about using, about — even about idea of using a nuclear weapon" with regard to the Ukrainian conflict.
He also said that Russia's military is not targeting civilians in the war in Ukraine, despite abundant evidence from journalists, researchers, and social media showing the widespread devastation of apartment buildings, shopping malls, hospitals and other civilian targets.