A court in Moscow has sentenced an activist to two years in prison for throwing a Molotov cocktail at a rally protesting war in Ukraine even though it failed to ignite.
The Tver district court in the Russian capital sentenced 22-year-old Anastasia Levashova, a university student in Moscow, on March 28 after it found her guilty of attacking police.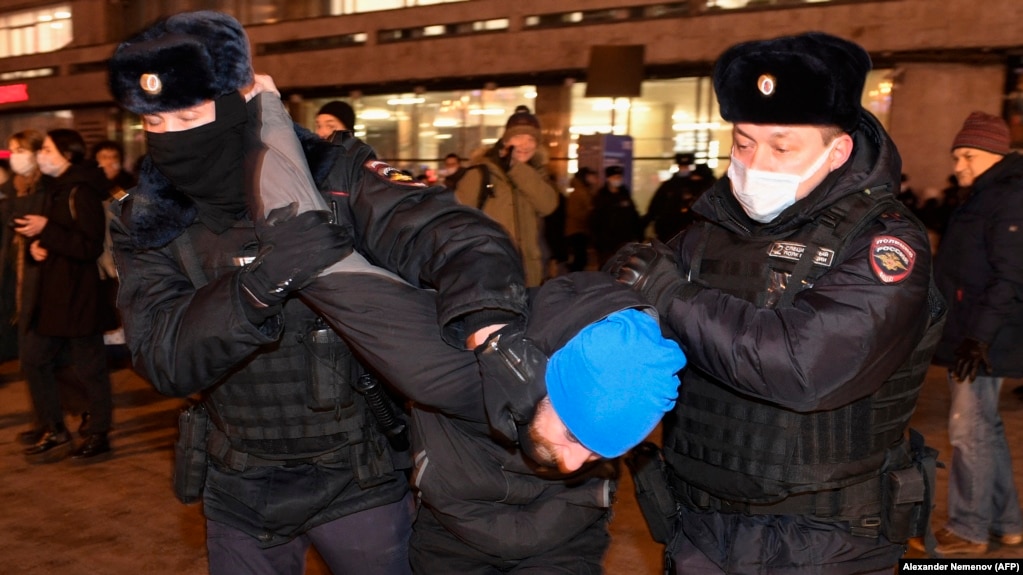 Investigators say Levashova threw a Molotov cocktail toward police officers during an anti-war rally on February 24.
The Investigative Committee presented a video showing Levashova saying she regretted her actions. The video included the moment when she threw the Molotov cocktail during the rally. It was not clear where she was aiming the bottle, which failed to ignite when it hit the ground.
Thousands of people protested across Russia on February 24, the day Russia launched its unprovoked invasion of Ukraine.
According to the OVD-Info group, at least 1,866 people were detained in 60 Russian towns and cities that day.