Russia has expelled three Slovak Embassy staff members in retaliation for a similar move by Bratislava earlier this month.
The Foreign Ministry in Moscow said in a statement on March 28 that Slovakia's ambassador was summoned to receive the news.
"The three are ordered to leave the territory of the Russian Federation within 72 hours," the statement added.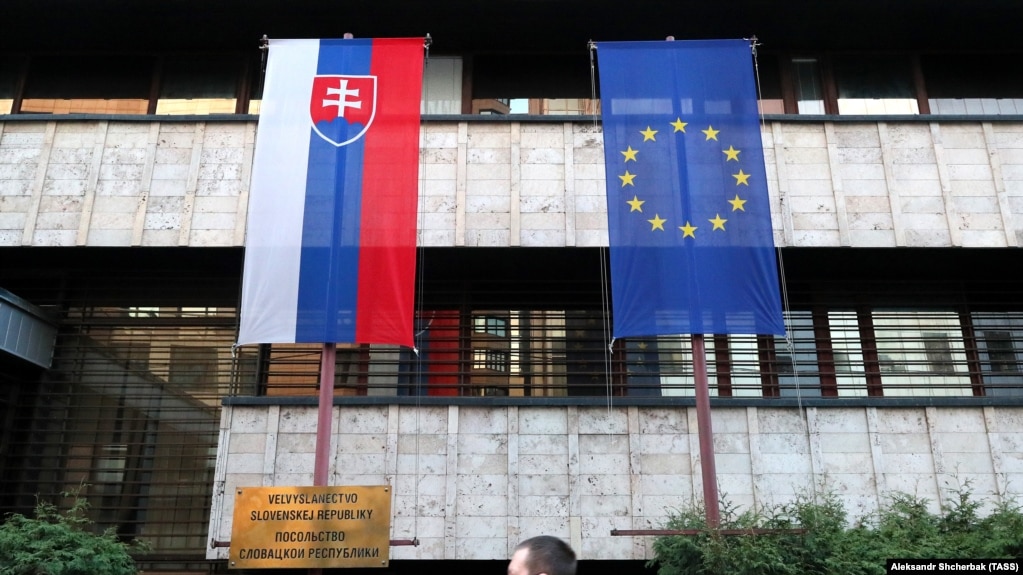 The move came in response to an announcement by the Slovak Foreign Ministry on March 14 that it had told three staff members of the Russian Embassy in Bratislava that they were considered personae non grata based on information provided by the country's intelligence service.
Bratislava also said at the time that it had charged two citizens with spying for Russia after they allegedly passed on highly sensitive intelligence to Moscow concerning NATO and Ukraine.
Slovakia, which has a tiny border on its eastern edge with Ukraine, has taken in hundreds of thousands of refugees fleeing Moscow's unprovoked invasion.