Ukrainian Foreign Minister Dmytro Kuleba in a phone call with his Australian counterpart Marise Payne thanked Australia for imposing sanctions on Russia and providing assistance and support to Ukraine.
"Australia stands foursquare behind Ukraine as we fight back Russian aggression. Grateful for imposing sanctions on Russia and providing practical support to Ukraine. We also discussed ways to further strengthen our bilateral cooperation," the tweet reads.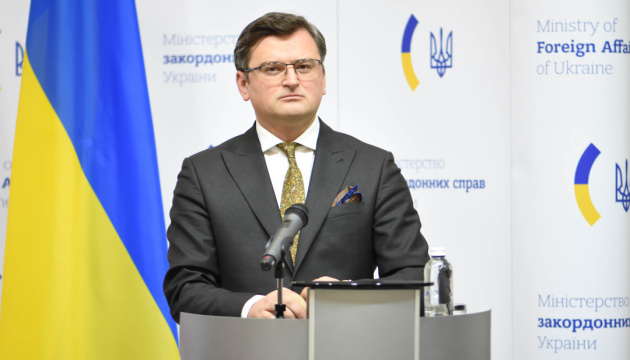 On March 18, Australia placed sanctions on 11 Russian banks and government agencies that handle Russia's sovereign debt, as well as on two oligarchs. In addition, Canberra imposed sanctions on 22 Russian propagandists, Alexander Lukashenko and members of his family.
On February 24, Russian President Vladimir Putin announced a full-scale invasion of Ukraine. Russian troops have been shelling and destroying infrastructure, residential areas of Ukrainian cities and villages using artillery, multiple rocket launchers and ballistic missiles.
Martial law was imposed in Ukraine and general mobilization was announced.
The EU, U.S. and other countries imposed severe sanctions against the aggressor country.