U.S. President Joe Biden has ordered the release of 1 million barrels of oil per day from the nation's strategic petroleum reserve in a bid to control energy prices for U.S. consumers.
Prices have increased since the United States and allies imposed tough sanctions on Russia over its invasion of Ukraine.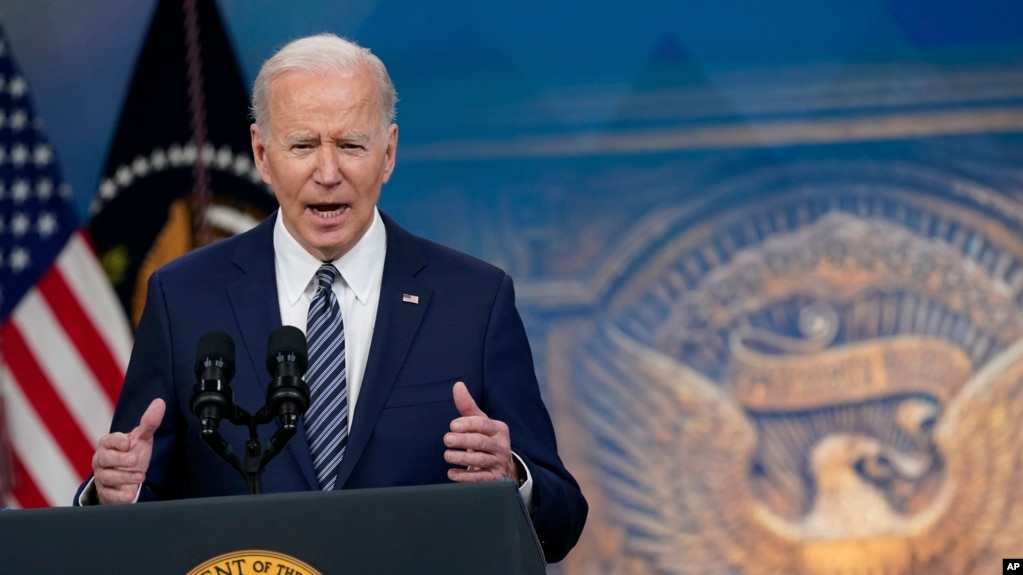 Tapping into the U.S. petroleum reserve is designed to reduce prices, though Biden has twice ordered smaller releases from the U.S. reserves without causing a meaningful shift in oil markets.
"The bottom line is if we want lower gas prices we need to have more oil supply right now," Biden said. "This is a moment of consequence and peril for the world, and pain at the pump for American families."
The White House said the scale of this release is unprecedented.
"This record release will provide a historic amount of supply to serve as bridge until the end of the year when domestic production ramps up," it said.
Biden made the announcement on March 31 during a White House briefing at which he also said Russian President Vladimir Putin seems to be self-isolating and may have placed some of his advisers under "house arrest."
Biden did not cite evidence for his comment and told reporters that he did not "want to put too much stock in that at this time."
Biden made the comments in response to a question about the information that Putin has been receiving about the war.