The British government has announced sanctions on more than a dozen Russian media personalities and organizations that it accuses of spreading propaganda and disinformation about Moscow's unprovoked invasion of Ukraine.
It also slapped restrictions on a Russian military commander dubbed "the Butcher of Mariupol."
The latest group subjected to asset freezes and travel bans, announced on March 31, includes Rossiya TV anchor Sergei Brilev, who previously lived in Britain, Gazprom-Media Chief Executive Officer Aleksandr Zharov, and Aleksei Nikolov, managing director of Kremlin-backed broadcaster RT.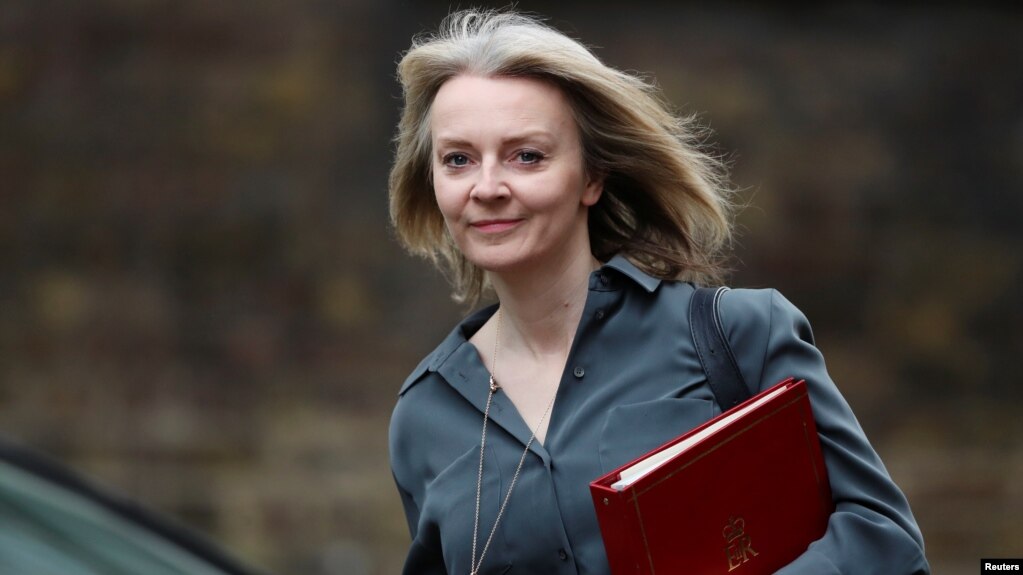 Punitive measures have also been imposed on the media organizations TV-Novosti, which owns RT, and Rossiya Segodnya, which controls the Sputnik news agency.
British Foreign Secretary Liz Truss said the sanctions would hit "the shameless propagandists who push out Putin's fake news and narratives."
Britain also targeted Russian Colonel-General Mikhail Mizintsev, the head of the Russian National Defense Control Center, who the British Foreign Office said had become known as "the butcher of Mariupol" over Russia's actions in the besieged Ukrainian port city.
Mariupol, a strategic Sea of Azov port of 400,000 people, has been encircled and bombed relentlessly by Russian forces since March 2 in what the European Union has decried as a war crime.
Some 160,000 people remain in the beleaguered city, despite repeated attempts at evacuating the civilian population.
On March 31, a spokesman for U.K. Prime Minister Boris Johnson said, "on the face of it, there does appear to be evidence of war crimes committed in Mariupol."