Pullback of Russian troops continues in some areas, while their forces' morale and psychological condition remains extremely low.
The General Staff of the Armed Forces of Ukraine announced this on Facebook.
The psychological condition of enemy servicemen, as well as their motivation, remains extremely low. Commanders of various levels of the 3rd motorized rifle division of the 20th all-military army of the western military district refuse to take part in hostilities.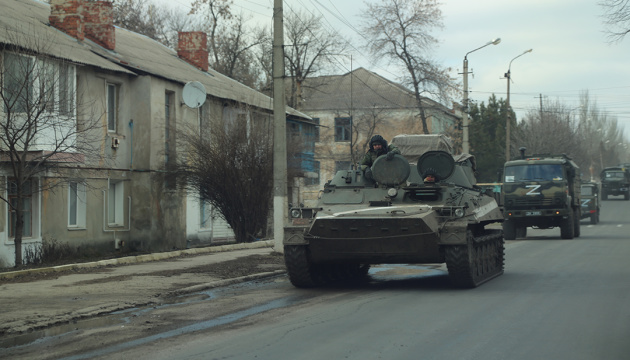 In addition, servicemen are massively filing resignation reports, the report says.
It is noted that the personnel of two battalion-tactical groups of the 4th military base with the 58th all-military army of the southern military district refused to take part in hostilities on the territory of Ukraine. The command intends to send these forces back to their permanent base.
"In order to make up for personnel shortage, the Russian leadership is promoting military service among the civilian population – in both Russia and the temporarily occupied territories of Donetsk, Luhansk regions, and the Autonomous Republic of Crimea," the General Staff of the Armed Forces of Ukraine said.
Systematic violations of international humanitarian law on the conduct of war are being recorded. Russian invaders continue to deploy weapons and military equipment in the immediate vicinity of the housing infrastructure, interrogate civilians in temporarily occupied territories, commit violence against local residents, and engage in looting.
In the territory of Donetsk and Luhansk regions, Ukraine defenders have repulsed six enemy attacks in the past 24 hours, destroyed four tanks, six armored vehicles, and seven vehicles.