The United States and Britain say they are seeking the removal of Russia from the UN Human Rights Council, following reports that Russian forces killed dozens of civilians in the Ukrainian town of Bucha.
"Russia's participation on the Human Rights Council is a farce," U.S. Ambassador to the United Nations Linda Thomas-Greenfield said on April 4 while in the Romanian capital, Bucharest, to see how the country, which shares a border with Ukraine, is handling a massive influx of refugees.
"And it is wrong, which is why we believe it is time the UN General Assembly vote to remove them," she added.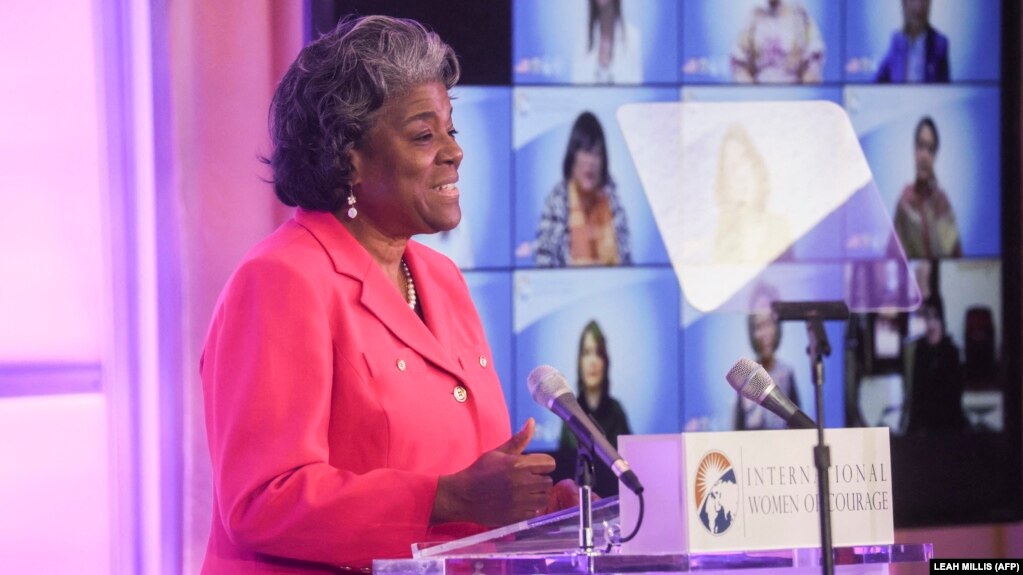 Removing Russia from the council, which is based in Geneva, would need the support of at least two-thirds of the UN General Assembly's 193 members. A motion for removal can be based made if a country is found to be persistently committing gross and systematic violations of human rights during its membership.
Russia, which is currently in the second year of its three-year term on the council, invaded Ukraine on February 24.
Its troops recently pulled out of Bucha, which lies on the northwest outskirts of Kyiv, and in their wake dozens of bodies were found.