"What is more opposite to music?" Zelenskiy said in English, addressing the ceremony to honor the best recorded music of the previous year. "The silence of ruined cities and killed people. Fill the silence with your music. Fill it today, to tell our story. Support us in any way that you can."
His appeal was followed by a performance of John Legend's Free featuring Ukrainian musicians and a reading by Ukrainian poet Lyubov Yakymchuk.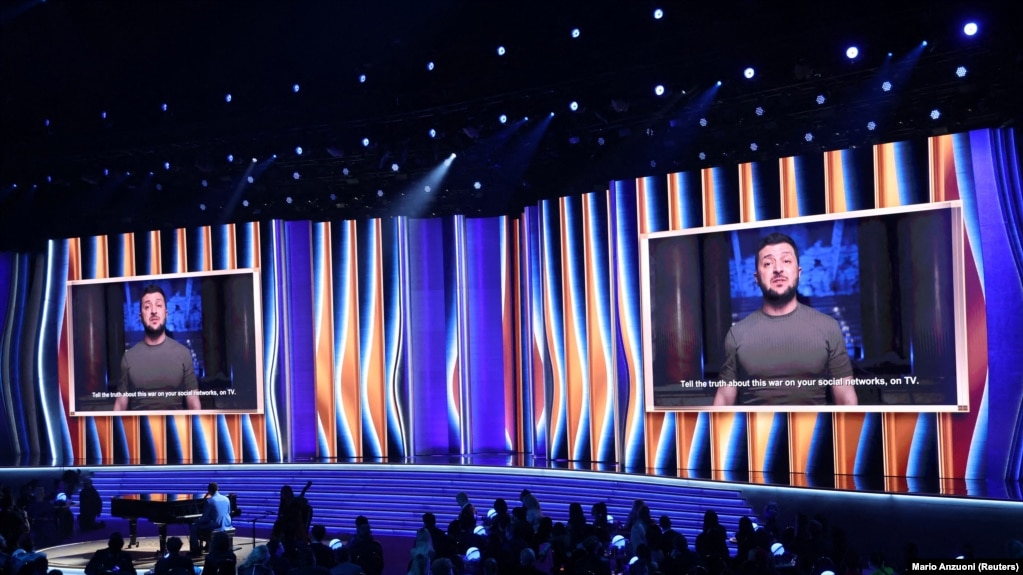 Zelenskiy, 44, has made numerous personal appeals for support since Russia invaded Ukraine on February 24. He has addressed the U.S. Congress, the Japanese parliament, the British and Australian parliaments, and Israel's Knesset, among others, calling for military and economic aid for Ukraine and punishing sanctions against Russia.
"Our musicians wear body armor instead of tuxedos," he told the audience at the Grammy ceremony. "They sing to the wounded in hospitals, even to those who can't hear them – but the music will break through."