Ukrainian President Volodymyr Zelenskiy says there is "no other choice" than to negotiate an end to the war with Russia, even if it's difficult to do amid signs that Russian forces may have committed atrocities against civilians that have sparked widespread condemnation and calls for war crimes investigations.
Speaking in an interview with Ukrainian journalists that was broadcast on state television on April 5, Zelenskiy called the events in Bucha "unforgiveable," and that "all of us, including myself, will perceive even the possibility of negotiations as a challenge."
"The challenge is internal, first of all, one's own human challenge. Then, when you pull yourself together, and you have to do it, I think that we have no other choice," he added.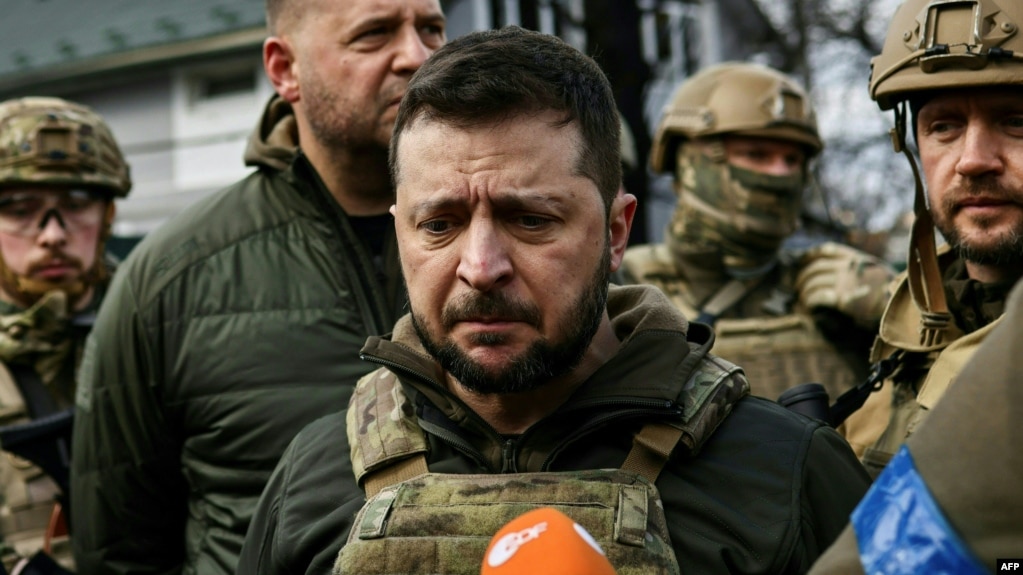 The interview comes a day after Zelenskiy made an emotional trip to Bucha outside the capital, where Ukrainian officials say the bodies of civilians have been found, many of them shot in yards, streets, and homes.
Zelenskiy is due on April 5 to speak to the UN Security Council, where he is expected to demand tough new sanctions on Russia over the killings in the town of Bucha he has called "war crimes" and "genocide."
Horrific images of corpses left in the open, some with their hands bound behind them, have drawn international condemnation of Russia, which has denied the allegations calling them "fake."