President Volodymyr Zelensky visited the town of Bucha in Kyiv region, which had been recently liberated from Russian aggressors.
The video of the president speaking with foreign media was spread by the presidential press service, Vigilant reports.
"It is very important for us that the press is here, the journalists – this is the most important thing. We really want you to show the world what was happening here, what the Russian forces were doing, what the Russian Federation was doing in peaceful Ukraine," the president told reporters.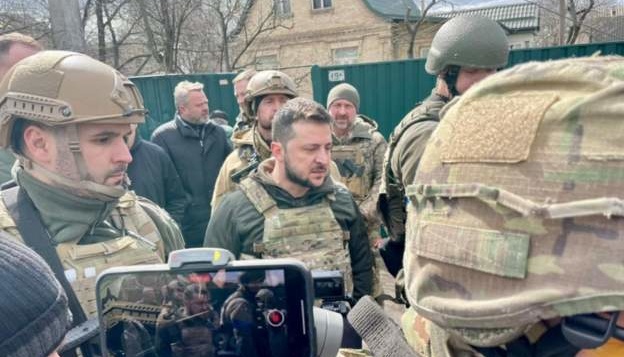 Following the liberation of Kyiv from the occupiers, news of mass killings and brutal crimes against civilians committed by Russian forces in captured towns spread massively around the world.
Ukraine has begun collecting documentary evidence of genocide against the population, crimes against humanity, and violations of international humanitarian law committed by Russian aggressors, and called on the international community to participate in probing these crimes and bringing all Russian criminals to justice.