NUR-SULTAN — Kazakh Foreign Minister Mukhtar Tileuberdi said his country does not recognize districts in Ukraine's eastern regions of Luhansk and Donetsk controlled by Russia-backed separatists as independent.
"We, at this point, do not recognize either the Luhansk People's Republic (LNR) or the Donetsk [People's] Republic (DNR)," Tileuberdi told RFE/RL on April 5. But he said Kazakhstan "does not join" Western efforts to sanction Russia over its invasion of Ukraine.
"It is important for us to prevent negative affects of the sanctions [imposed on Russia] on the development of our economy, and it is important that our territory is not used to evade those sanctions," Tileuberdi said.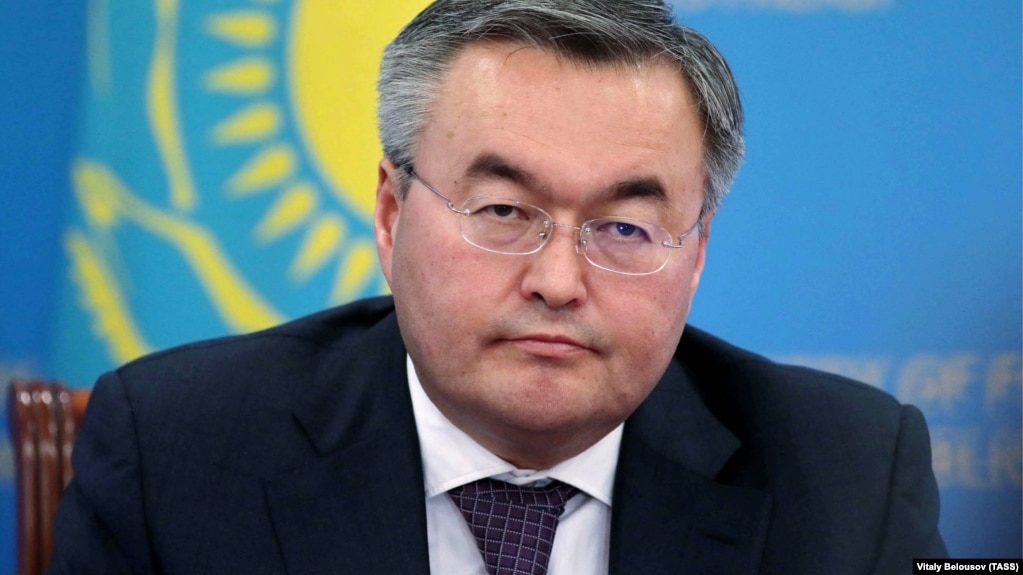 Answering a question about Kazakhstan's decision to abstain from voting on two UN resolutions condemning Russia's aggression against Ukraine, Tileuberdi said "abstaining is also a position that was outlined with taking into account Kazakhstan's national interests."
Just days before starting its invasion of Ukraine on February 24, Moscow recognized the territory controlled by Russia-backed separatists as independent republics and justified its war on Ukraine by saying it was "defending" the two regions.
A close Russian ally, Kazakhstan has not openly criticized Moscow over its invasion. Last month, Kazakhstan sent a humanitarian shipment to Ukraine under the slogan: "Ukraine, We Are With You."