What happened in the town near Kyiv during the occupation?
Collapsed and burned buildings, houses turned into ruins, mangled wreckage of cars. And again the ruins of houses. Borodyanka, which is located towards the Belarusian border, was in the main direction of the Russian offensive against Kyiv.
Several witnesses told that the Russian military prevented local residents from clearing away the rubble of residential buildings in order to find those who might have survived. Those who tried to do so were threatened with weapons.
Representatives of the Ukrainian authorities say that the atrocities of the Russian soldiers in Borodyanka may have been even worse than those in Bucha.

Now there is only the first evidence of what the inhabitants of Borodianka were subjected to during the Russian occupation. Therefore, it is still difficult to judge the extent of what happened there.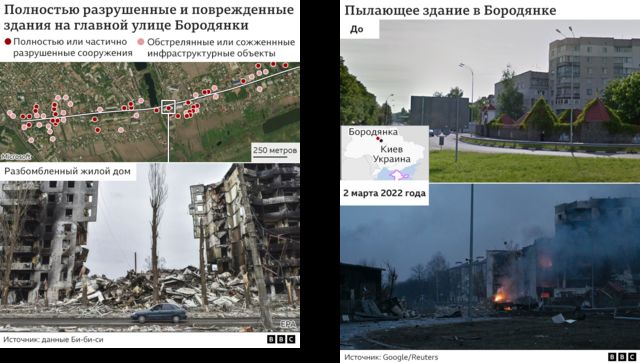 The main reason for this is that rescuers have yet to clear the rubble of bombed-out buildings. Surviving residents of Borodyanka believe that their neighbors' corpses are lying under the rubble. But it is not known how many people were there.