Russian media regulator Roskomnadzor has accused Google of violating Russian law and said it will take punitive measures against the giant tech company, including an advertising ban on the platform and its information resources.
In its April 7 statement, Roskomnadzor said Google's YouTube video-sharing platform "turned into one of the key platforms spreading fake news" about Russia's ongoing unprovoked invasion of Ukraine that Russian authorities call a "special military operation."
The statement says that the materials in question on YouTube "discredit the Russian Federation's armed forces," and that the measures against Google, which include a warning on search engines saying it is violating Russian law, would remain in place until it complied with legislation.
Google has yet to comment on the move.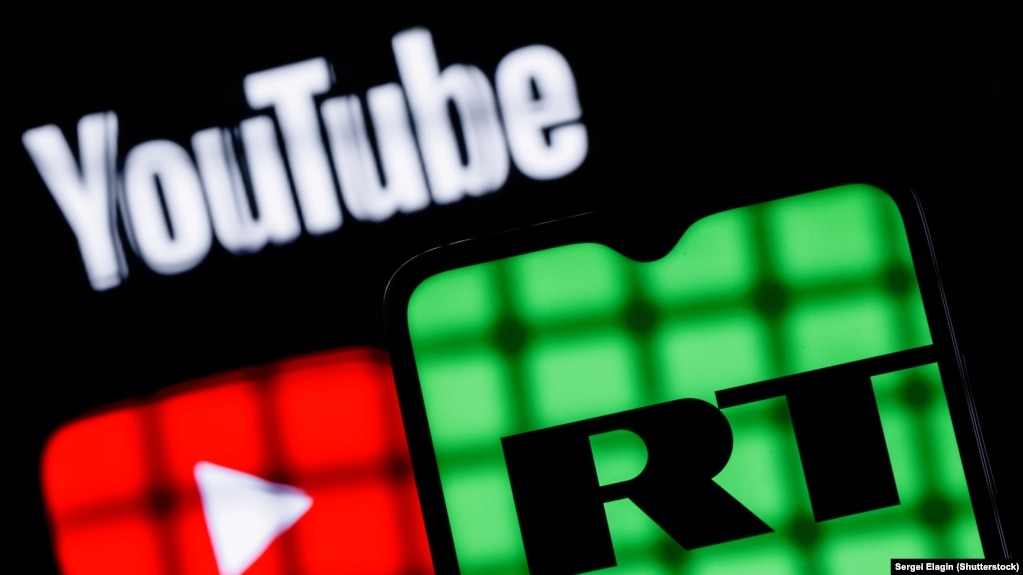 Last month, Roskomnadzor demanded Google stop the spread of videos on its YouTube platform that it said were "threatening Russian citizens."

Days after Russia launched its invasion of Ukraine on February 24, Roskomnadzor ordered media across the country to publish information about the war in Ukraine only if it is provided by official sources.
It also has forbidden to describe what several Western states have called an "unjustified and unprovoked" attack on Ukraine as an invasion or a war, instead insisting it be called a "special military operation."
ver the past year, Russia has intensified its crackdown on opposition voices, forcing the closure of most independent media outlets and limiting freedom of information.
On March 4, Roskomnadzor blocked Facebook, claiming the world's largest social-media platform was discriminating against Russian media and information resources such as RT, RIA Novosti, and Sputnik.
The next day, President Vladimir Putin signed a law that calls for lengthy prison terms for distributing "deliberately false information" about Russian military operations as the Kremlin seeks to control the narrative about its war in Ukraine.