President Volodymyr Zelensky is convinced that all the political leadership of the Russian Federation, the Russian army, all those who give orders in the war against Ukraine and execute them are war criminals and must be brought to justice.
"I believe that the Russian army, the Russian political leadership, all those who developed this 'operation', all those who issued orders, all those who carried out these orders, are all war criminals," the President said when asked if he believed Vladimir Putin was a war criminal.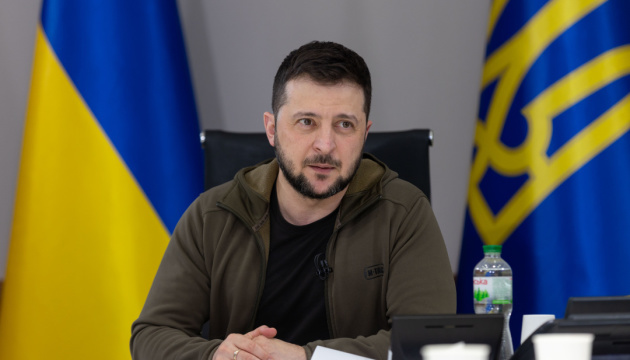 Zelensky stressed that responsibility for all these crimes cannot be placed only one person. According to the president, atrocities committed by the Russian troops in Ukraine is a "mass crime", which is backed by orders from many people and many structures.
"And there is no excuse for this, so everyone must be held accountable," the president stressed.
On February 24, Russian President Vladimir Putin announced the beginning of a full-scale invasion of Ukraine. Russian troops have been shelling and destroying key infrastructure facilities, conducting massive shelling of residential areas of Ukrainian cities and villages using artillery, multiple rocket launchers and ballistic missiles.