U.S. Treasury Secretary Janet Yellen has warned that the war in Ukraine will have "enormous economic repercussions" in the country and beyond.
Yellen told U.S. lawmakers on April 6 that the rising price of energy, metal, wheat, and corn that Russia and Ukraine produce "is going to escalate inflationary pressures as well."
Russia's invasion, "including the atrocities committed against innocent Ukrainians in Bucha, are reprehensible, represent an unacceptable affront to the rules-based global order, and will have enormous economic repercussions for the world," she told the House Financial Services Committee.
"Spillovers from the crisis are heightening economic vulnerabilities in many countries that are already facing higher debt burdens and limited policy options as they recover from COVID-19," Yellen said.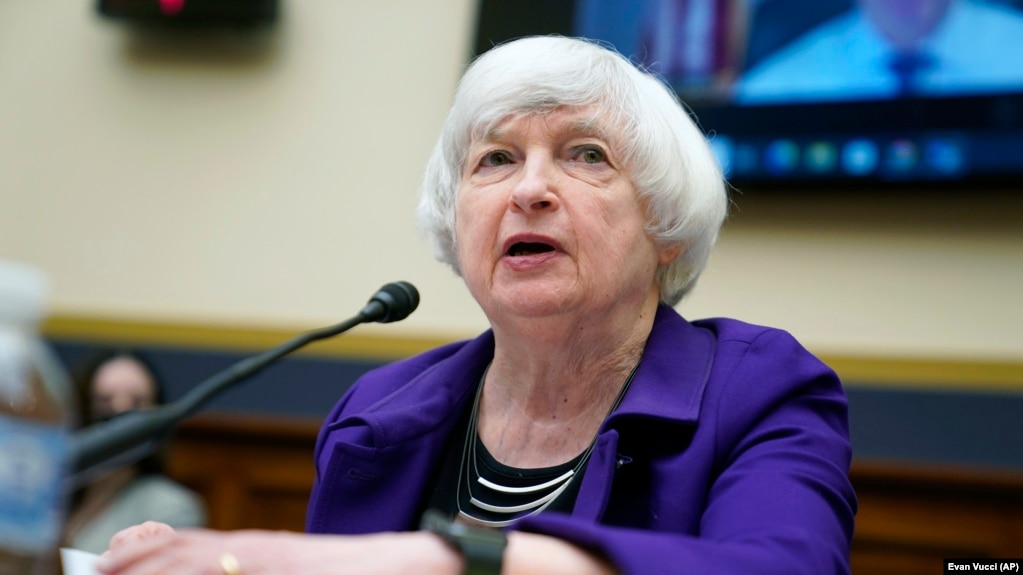 Her remarks were part of her annual testimony on the state of the international financial system, which placed particular emphasis on the war in Ukraine and sanctions that the United States has imposed on Russia in response.
The sanctions "are pushing up the price of energy. It's a price that's important to pay to punish Russia for what it's doing in Ukraine," she added.
Along with touching on the need for food and energy security and debt sustainability globally, Yellen called on Congress to provide support to the International Monetary Fund (IMF) and World Bank. The two institutions provide grants and humanitarian funds financing to the world's poorest and most vulnerable.
Yellen also told lawmakers that President Joe Biden wants Russia expelled from the Group of 20 major economies forum, and the United States will boycott "a number of G20 meetings" in Indonesia later this year if Russian officials show up.
Indonesia holds the G20 presidency this year and plans to host a finance meeting in July and a leaders summit in November.
Her comments raised questions over the future of the G20, which has been the premier global economic and policy forum since the 2008-09 financial crisis.