Ukraine has chided Hungary for its stance on Russian energy supplies, saying it is "damaging" European Union unity and undermining attempts by the West to force Russia to end its unprovoked war.
"The reluctance of the Hungarian leadership to acknowledge Russia's undeniable responsibility for the atrocities of the Russian Army in Bucha, Irpen, Hostomel, and other settlements means to consciously strengthen Russia's sense of impunity and encourage it to commit new atrocities against Ukrainians," Foreign Ministry spokesman Oleh Nikolenko said in a statement on April 7.
Prime Minister Viktor Orban has condemned Russia's invasion of Ukraine, and did not veto European Union sanctions against Moscow, even though he said he didn't agree with them.
But he has also refrained from criticizing Russian President Vladimir Putin and rejected the idea of curbs on oil and gas imports from Russia, saying that would wreck Hungary's economy.
That stance helped him secure a fourth consecutive term with a landslide election victory on April 3 and Budapest announced earlier on April 7 that it continues to receive Russian nuclear fuel for power plants by air since shipping by rail via Ukraine was no longer a possibility.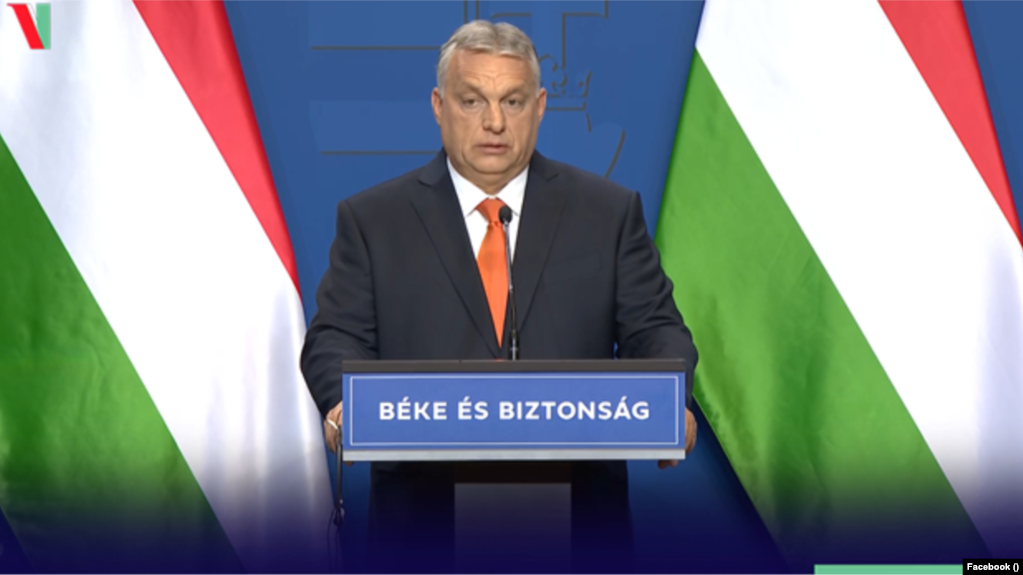 Nikolenko said that with the election now behind it, Budapest is moving "on to the next step — to help Putin continue his aggression against Ukraine."
He said Hungary's break with the EU on accepting Moscow's demand that gas supplies be made in rubles was a sign of how the government was undermining sanctions against Russia and raising questions as to why Budapest was offering to host peace talks.
"Against this background, proposals to hold peace talks between Ukraine and Russia in Budapest look cynical. If Hungary really wants to help end the war, here's how to do it: stop destroying unity in the EU, support new anti-Russian sanctions, provide military assistance to Ukraine, and not create additional sources of funding for Russia's military machine," Nikolenko said.
"It is never too late to get to the right side of history."