Russia's Foreign Ministry says it is expelling Bulgarian and Polish diplomats in a tit-for-tat move after Sofia and Warsaw sent home Russian diplomats last month.
Russia has declared two Bulgarian diplomats and 45 Polish embassy and consulate staff "persona non grata" in retaliation for the equivalent number of expulsions from the two countries.

"This measure is a response to the Bulgarian side's unmotivated decision in March this year to declare 'personae non grata' two diplomats of the Russian Embassy in Sofia," the Foreign Ministry said in a statement on April 8.
A separate Foreign Ministry statement announced the expulsion of the 45 Polish diplomats. Poland said in March that they were suspected of working for Russian intelligence.

The Russia Foreign Ministry said it summoned the Polish ambassador in Moscow to "strongly protest against the unjustified" expulsion of Russian diplomats from Poland on March 23.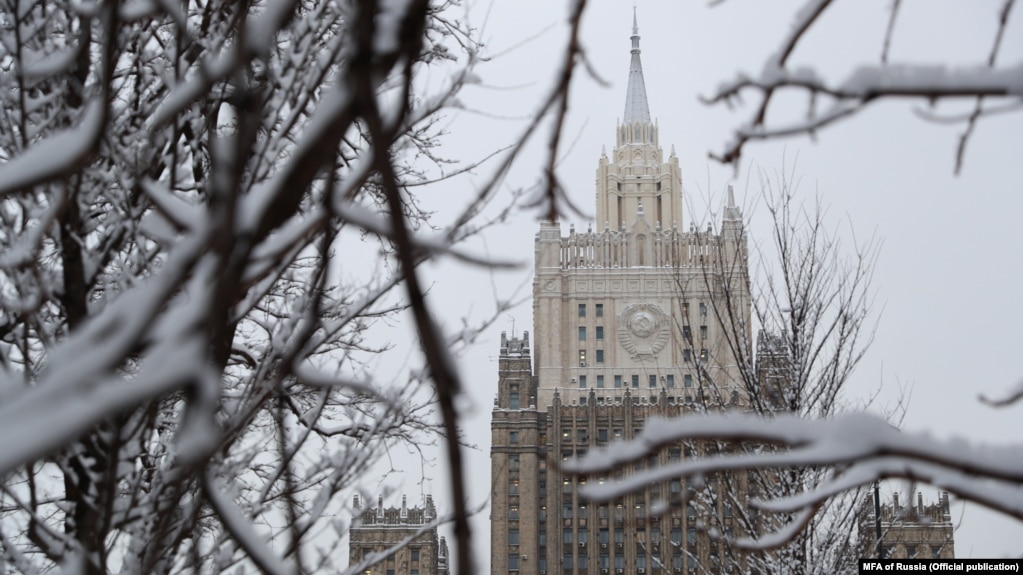 "The ambassador was told that we regard this step as confirmation of Warsaw's conscious desire to completely destroy bilateral relations," the ministry added. "The blame for that lies wholly with the Polish side."

On March 2, Bulgaria said it was expelling two Russians for "unauthorized spying activities incompatible with their diplomatic status."

Two weeks later, Sofia announced the further expulsion of another 10 Russian diplomats, saying they were carrying out activities deemed incompatible with their diplomatic status.

The Bulgarian government didn't give a more detailed reason for the expulsions, but since Russia launched its unprovoked invasion of Ukraine on February 24, the Russian ambassador in Sofia had repeatedly made contradictory statements about Bulgaria's position on the conflict.

Countries across Europe this week ordered another wave of expulsions, with more than 200 Russian diplomats being given orders to return home since April 4 in a continued response to Moscow's unprovoked war against Ukraine.
More than 100 had already been thrown out since the beginning of Russia's latest invasion of Ukraine on February 24.
Finland announced on April 8 that it will expel two Russia diplomats and deny a visa extension to a third.

"The measure is in line with those taken by other EU member states," the Finnish prime minister's office said in a statement on April 8.