YouTube has blocked Duma TV, which broadcasts from Russia's lower house of parliament, drawing an angry response from officials who said the world's most popular streaming service could face restrictions in response.
On April 9, a message on YouTube said the Duma channel had been "terminated for a violation of YouTube's Terms of Service".
YouTube, owned by Alphabet, has been under pressure from Russia's media regulator, Roskomnadzor, and officials were quick to respond.
"From the look of it, YouTube has signed its own warrant. Save content, transfer (it) to Russian platforms. And hurry up," Foreign Ministry spokeswoman Maria Zakharova said on the Telegram messaging service.
Roskomnadzor said it had requested Google restore access to the Duma channel immediately.
"The American IT company adheres to a pronounced anti-Russian position in the information war unleashed by the West against our country," Roskomnadzor said in a message posted to Telegram.
Vyacheslav Volodin, the State Duma's speaker, said YouTube's move was further proof of violations of rights and freedoms by Washington.
"The USA wants to obtain a monopoly on promoting information. We cannot let it happen," Volodin said on Telegram.
Russia has already restricted access to Twitter and Meta Platforms flagships Facebook and Instagram since launching its unprovoked invasion of Ukraine on February 24.
On March 1, Google Europe announced it was blocking YouTube channels associated with pro-Kremlin Russian media outlets RT and Sputnik across Europe amid Moscow's invasion of Ukraine.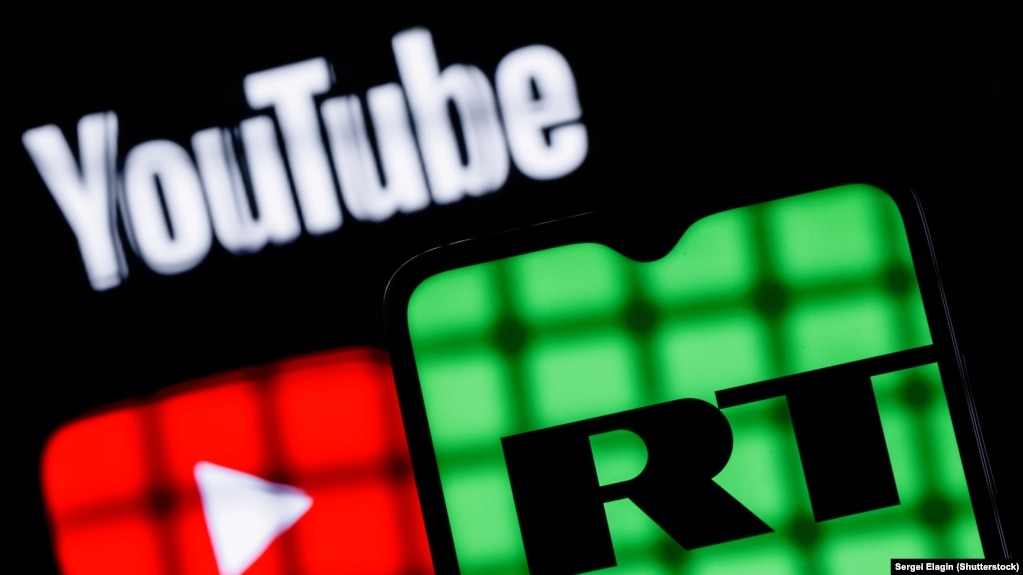 In a separate move at the same time, Google's parent company, Alphabet, confirmed to Reuters that it had removed RT and other state-funded outlets from its news-related features, including the Google News search tool.
The moves by Google came hours before European Union members approved sanctions proposed by the European Commission, the bloc's executive, by restricting Sputnik and RT channels targeting Britain, Germany, and France and its channels in English and Spanish in the European media market, regardless of their distribution channel.
On February 27, European Commission President Ursula von der Leyen said RT and Sputnik were part of "the Kremlin's media machine," and the EU would move "to ban their toxic and harmful disinformation in Europe."