Attendees at a fund-raising event in Warsaw have pledged nearly $10 billion in donations, loans, and grants to support refugees fleeing war in Ukraine and those internally displaced following Russia's unprovoked February 24 invasion.
The pledges announced at the April 9 event include funds from governments, companies, and individuals.
Poland — which has taken in more than 2.5 million refugees from war-torn Ukraine — hosted the event, which was led by European Commission President Ursula von der Leyen, who visited Kyiv the day before, and Canadian Prime Minister Justin Trudeau.
Von der Leyen attended in person, while Trudeau appeared by video link.
"We stand by your side, be it now in the times of war, be it with the refugees, but most importantly after this war has been won by Ukraine, for the time for reconstruction and rebuilding the country," von der Leyen said.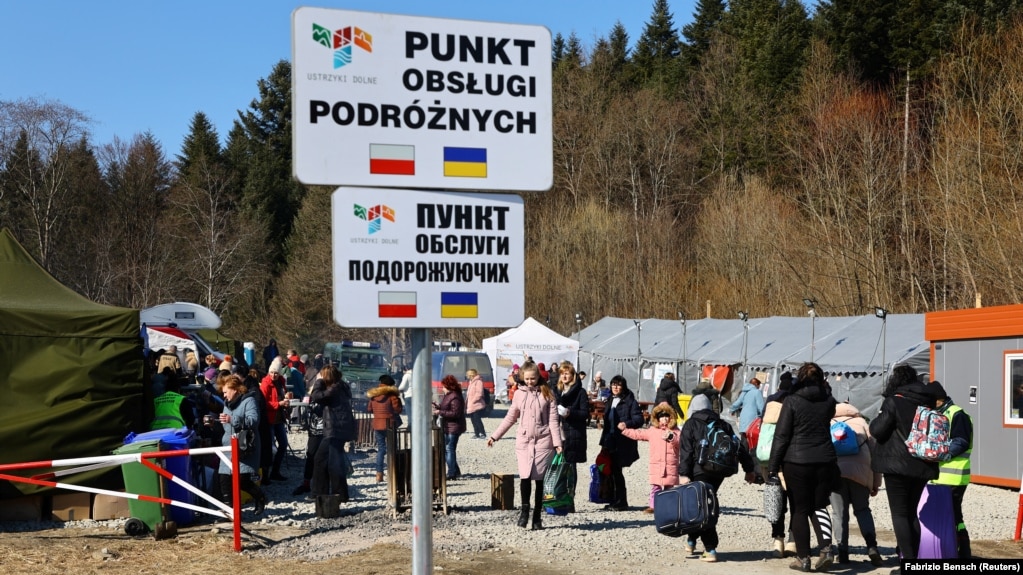 The event raised more than $2 billion to support internally displaced people in Ukraine, and $7.5 billion for refugees who have fled the country to neighboring states.
Some $4.5 billion pledged by governments, companies, and individuals will be distributed by Ukrainian authorities or the United Nations.
The remaining $5.4 billion in funds were loans and grants from EU financial institutions.
Earlier on April 9, the UN refugee agency said that 4,441,663 Ukrainians had fled their country since Russia's invasion began, creating the largest refugee flood in Europe since World War II.
That was an increase of 59,347 from the previous day.
The UN said 90 percent of those who have fled are women and children, as the authorities in Kyiv have not allowed men of military age to leave the country.
The UN's International Organization for Migration said about 210,000 non-Ukrainians had also fled the country.
The UN also said about 7.1 million people have been displaced within Ukraine because of the war.