Two people were killed and several wounded on April 10 by Russian shelling in the Ukrainian town of Derhachy in the northeastern Kharkiv region, regional Governor Oleh Synyehubov said in a Facebook post. He said that Russian forces had carried out 66 artillery attacks across several regions, causing civilian casualties.
"The Russian Army continues to 'fight' with the civilian population, because it has no victories at the front," Synyehubov added.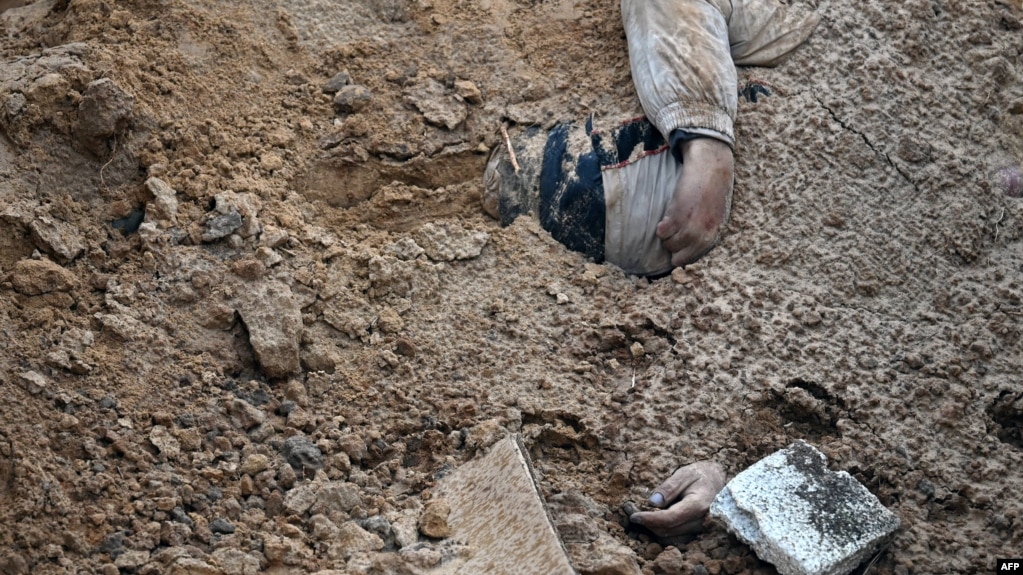 Earlier, Ukrainian officials said Russian forces had fired shells into the Dnipropetrovsk and Luhansk regions, hitting several buildings, causing a fire, and wounding at least one person.
A school and a high-rise apartment building were shelled in the city of Sievierodonetsk in the besieged region of Luhansk, provincial Governor Serhiy Hayday wrote on Telegram.
Ukraine says Russia is regrouping after withdrawing from outskirts of the capital, Kyiv, to try to gain full control of the eastern regions of Donetsk and Luhansk, partly held by Russian-backed separatists since 2014.