Ukrainian President Volodymyr Zelensky has called on Western countries to follow the example of the United Kingdom Britain and increase pressure on Russia, including by imposing an embargo on Russian energy and increasing arms supplies to Ukraine.
He said this at a joint press conference with UK Prime Minister Boris Johnson in Kyiv on Saturday, April 9, Vigilant reports."We need to put even more pressure on the Russian Federation. We need to put pressure through effective assistance to the people of Ukraine in defending themselves against Russia. We need to put pressure through powerful sanctions. I thank the United Kingdom for continuing these powerful sanctions and continuously increasing [sanctions] packages and for providing powerful assistance to Ukraine, strengthening our defense capabilities. Other Western democracies must follow the example of the United Kingdom. It is time to impose a full embargo on Russian energy and increase the supply of all weapons to us," Zelensky said.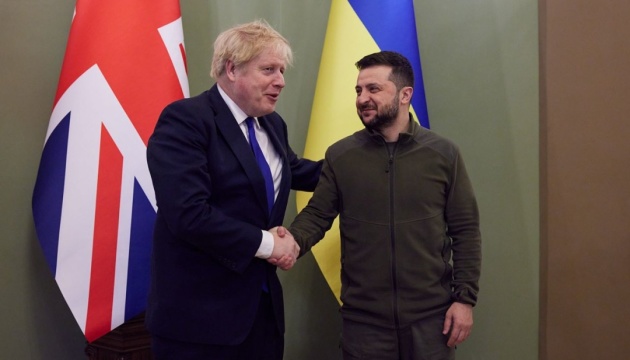 He also said that he and Johnson believe that it is necessary to continue strengthening the anti-war coalition.

Zelensky thanked Johnson for his current visit at an "extremely tense, dangerous and difficult" time for Ukraine.

"The people of Ukraine appreciate the support of the United Kingdom on our path to peace," he said.

Johnson is on a visit to Kyiv on Saturday.

The Ukrainian-Russian war has already entered its 45th day. Russian troops have been shelling and destroying critical and civilian infrastructure, brutally killing Ukrainians.