During 45 days of the war in Ukraine, Russian forces lost 137 helicopters, which is much more than in the four wars they fought earlier.
The relevant statement was posted by the press service of the Ukrainian Ministry of Defense on Facebook, Vigilant reports.
For comparison: during 45 days of the war in Ukraine, Russia lost 137 helicopters. In the first Chechen war, Russia lost 21 helicopters, in the second Chechen war – 36 helicopters, in the war in Georgia – 3 helicopters, in the war in Syria – 23 helicopters. That is, during four wars, Russia lost 83 helicopters, the Defense Ministry said.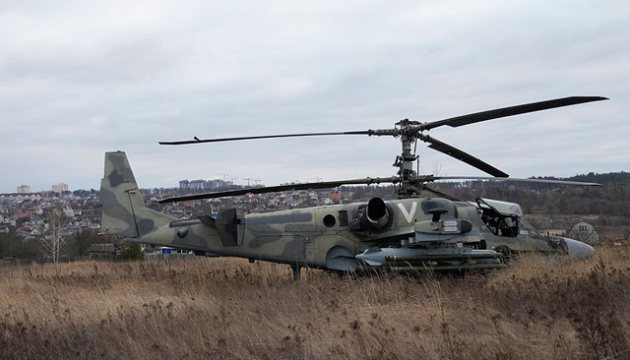 As reported, between February 24, 2022 and April 11, 2022, Russia lost about 19,500 troops in Ukraine, 725 tanks, 1,923 armored fighting vehicles, 347 artillery systems, 111 multiple launch rocket systems, 55 anti-aircraft warfare systems, 154 aircrafts, 137 helicopters, 1,387 motor vehicles, 7 boats/cutters, 76 fuel tanks, 119 unmanned aerial vehicles, 25 special equipment units and four mobile SRBM systems.