The Russian ruble has weakened sharply after the country's central bank decided to relax some of the temporary capital control measures aimed at limiting a drop in the currency brought on by crippling sanctions imposed by the international community on Moscow for its unprovoked invasion of Ukraine.
The central bank announced late on April 8 that it would scrap a 12 percent commission for buying foreign currency through brokerages from April 11.
The bank also said it will lift a temporary ban on selling foreign exchange cash to individuals from April 18.
The ruble fell to 82.09 against the U.S. dollar at the market opening on the Moscow Exchange on April 11, from 71 rubles on April 8, which was its strongest level since November 11.
As of 10:30 a.m. local time, the ruble was 5 percent weaker on the day at 80 rubles to the dollar and 4.4 percent down against the euro at 86.4 rubles.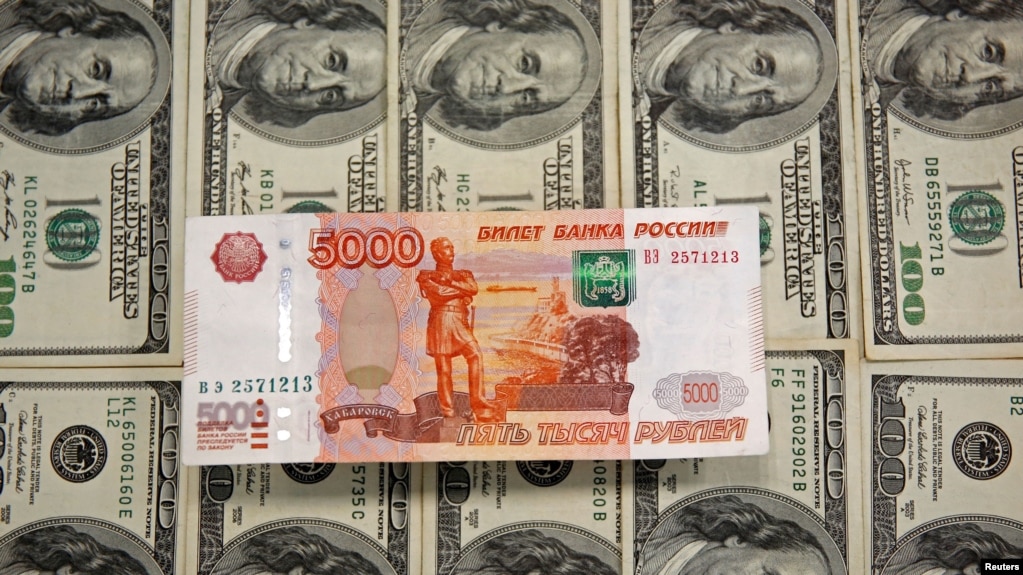 The main support for the ruble in the face of the measures has been from the mandatory conversion of 80 percent of foreign exchange revenues by export-focused companies, as well as from high interest rates, even though the central bank unexpectedly cut its key rate from 20 percent to 17 percent last week.
The measures to support the ruble were taken when its value plunged to record lows just days after Russia invaded Ukraine as markets assessed the impact of Western sanctions on Moscow.