Ukraine's economy is forecast to nearly halve this year due to Russia's invasion, which has destroyed major factories and housing projects and sent millions of people fleeing the country, according to a new World Bank report released on April 10.
The country's economic output is expected to contract by 45 percent, the bank said, adding that the final extent of the country's economic decline will ultimately depend on the "duration and intensity of the war."
"The Russian invasion is delivering a massive blow to Ukraine's economy and it has inflicted enormous damage to infrastructure," said Anna Bjerde, World Bank vice president for the Europe and Central Asia region.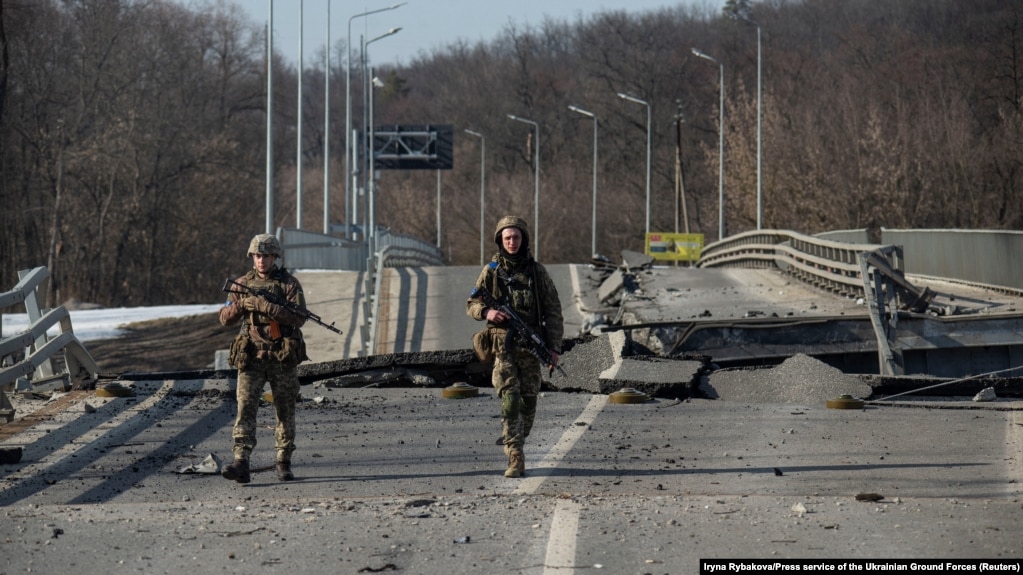 Russia has destroyed Mariupol, a key Ukrainian port on the Sea of Azov, and severely damaged other major cities, including Kharkiv, the second largest by population. It has also bombed airports and rail lines, while many bridges have been blown up.
More than 10 million Ukrainians, or nearly one-quarter of the population, are believed to have left their homes to escape the fighting, including more than 4 million who have sought shelter in other countries
Separately, the World Bank forecasts Russia's economy will contract by 11 percent this year amid crushing Western sanctions.